TheCoach | Apr 16, 2012 | Comments 1
She's half-Canadian and half-Chilean, but there's nothing chilly about 5'4″, 105 pound beautiful bombshell, Priscilla Caripan. Words can't describe how sexy this Toronto based babe is. She's also not afraid to bare her nice tanned curvy body, as she did as September's Playboy's Cyber Girl of the Week.
Priscilla was born in Concepcion, Chile and came to Canada at a young age with her mother and father. She got into teen beauty-queen pageants, and when she turned 18 decided to do her first non-pageant shoot. When the pictures circulated around the industry, the calls and offers started pouring in.
Some of those offers were features with Playboy, the Smoking Jacket, American Curves, UMM, Maxim, Coed Magazine, The Fourth Period, Zebra Pub and she was in the Sun Girl Sunsuit 2010 Edition.
She stated in her Playboy interview that it's fun to get to know a Canadian girl, and we couldn't agree more. We take tremendous pride in featuring the best Canada has to offer…
…and Priscilla Caripan is just that! Make sure to follow her on Twitter.
Priscilla's Toro Shoot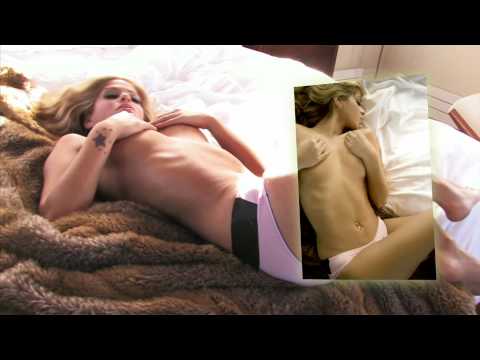 Interview with Priscilla
Who are you?
My name is Priscilla Caripan, and I'm from Toronto, Canada. I was born in Concepcion, Chile. My mother is Chilean and father is Canadian. I came here at a young age and I am proud to be Chilean/Canadian!
What's new in the life of Priscilla?
I'm back in school, studying Journalism. I still sit in the back row and sometimes show up late (ooppsss)… BUT I study hard! haha
Can you describe yourself in 5 words?
Ambitious, Fun, Caring , Loyal and Sensitive.
What was it like growing up in Toronto? What do you like the most about living here?
I love the city! I love how you can walk out at anytime during the day or night and something is happening!!
How and when did you get into modeling?
I am a former teen beauty queen, so I was interested in modeling for some time, but my first non pageant photo shoot was when I turned 18 years old, with a beauty/fashion photographer in Toronto. I posted the photos up on Facebook and from there I was getting offers to shoot and be a part of other projects.
It's easy to see why! What would you consider your greatest accomplishment thus far?
My girl, DD.
What was the experience like, baring it all for Playboy, and being Cyber Girl of the Week back in September?
I was nervous at first! But then realized I'm only young once, and I've wanted to work with Playboy for a while, so why not? And I got a lot of great feed back, and support.
What was the reaction of your family and closest friends? Did you tell them you were going to be posing nude?
Everyone supported me. I have a very understanding and loving family and friends. My guy friends were very supportive.. haha
Of course they were! What was the most enjoyable part about working with Playboy?
Playboy flew me out to the Mansion to stay for a weekend. I got to meet Hugh Hefner, his girlfriends, and Playmates. We did movie night, and fun in the sun on Sunday. I had so much fun meeting the girls. Definitely a memory to remember.
You stated in an interview that you'll let a guy know if you're interested in him by smiling or winking, and that it's fun to get to know a Canadian girl. We know that's the truth, but what makes you so fun?
For one, I tell awesome jokes! And I'm down to try new things.
What type of guy do you like, other than a nice down-to-Earth Canadian?
I have a weak spot for tattooed boys, and silly comments.
You have a photo shoot that involved hockey equipment, and recently was featured on Playboy.com "Bradying", are you a big sports fan?
I love watching Soccer! My favourite team is Barcelona, and favourite player is L. Messy, BUT I do love to watch Baseball too!!
Did you play any sports growing up?
Yes! All the time! I played Softball, Volleyball, Basketball and whatever was fun!
If we pushed play on your iPod, what would we most likely hear?
You would hear a mix of types of musics-Marvin Gaye, Tupac, Tribe called quest, Led Zeppelin, House music , Old school Drum and Bass. I love all types of music, as long as it's done right.
Are you the shy girl, or the party starter?
I can be shy, but I think I'm more of a party starter!
You've got three wishes, what do you ask for?
People to better care for our youth.
Homes for people that truly need them.
And for racism to stop.
If you wrote an autobiography, what would you name it?
Baring it all, or chasing all the moments.
What do you like most about your body? What do you think guys like most?
I personally favour my legs. I'm not sure about the guys though, let's hope my legs!
On a first date, what will make a guy want to see you again? What will make you never see a guy again?
I hope my smile or my laugh. If you can't stand someone's smile or laugh then I think it's hopeless.
I would never want to see a guy again if he was rude, or thinks it's funny to make fun of less fortunate people.
What turns you on?
Men that love children and animals. Also a man who listens.
What turns you off?
Rude and negative people, or comments are my turn offs.
Where's the craziest or riskiest spot you've ever hooked up with someone?
I never kiss and tell ; )
What is something about yourself that you think you're fans would want to hear?
I run on desires and if I want something bad enough I don't let anything or anyone in my way. I also love pasta, must eat it at least once a week.
What's the most memorable pick up line you've ever heard?
It's not the pick up lines that get me, it's guys mentioning their wealth as if that will win a woman's heart, or at least mine.
What is your dream photo shoot?
My dream photo shoot would be a killer location, like shooting in Fiji!
Or shooting with photographer Andrea Klarin.
Where can fans stay in touch with you?
Twitter ! Follow me on Twitter @pcaripan
Do you have any final words for the readers of LionsDenU and your fans?
Yes, one of my favourite quotes;
"I've never fooled anyone. I've let people fool themselves. They didn't bother to find out who and what I was. Instead they would invent a character for me. I wouldn't argue with them. They were obviously loving somebody I wasn't."
 Thanks Priscilla! 
Links from around the web:
Filed Under: Featured • LDU's Monday Morning Mistresses • Women & Relationships
About the Author: TheCoach knows his stuff. Now you can either utilize the knowledge, or regret that you didn't.
Comments (1)