TheCoach | Feb 06, 2012 | Comments 0
When you think of a true Southern girl, most people think of a small, cute blonde, who in front of cameras knows exactly what it takes to turn heads, but off camera, knows how to get down with the boys riding dirt bikes and four wheelers. So when we think Southern… we think Katy Ann.
Katy Ann is both a dancer and model, but don't assume she's simply just another pretty face. While having the look to make it big in the industry, Katy also owns a very successful, traveling dance company called the Southern Belles. Be sure to like them on Facebook —-> Click HERE to their page
You may have seen Katy in Playboy Intimates, Supermodels Magazine, Look Swimwear, Super Models Calendar and the Paradise Bash Bikini Calendar. She also appeared in the music video 'Home' by Chris Daughtry, and will be in the upcoming movie production 'Spades'.
At Lions Den U, we always strive to bring you the sexiest pictures of the sexiest models. We went on the hunt to find the 100 best pictures from Katy's photo shoots…. and you'll agree we succeeded.
Before you do anything though, check out Katy Ann's;
Website, Facebook, Fanpage, Twitter and Model Mayhem
 Photos Courtesy: RTP, Ross Gassaway, Andy Furlong, Massimo, Dimitri,
Malaki Media, Paul Humphreys, D Artist Photography, Angelita Ballada,
Brenton Ho, Two Egrets, Michael Mancini and Mister Guy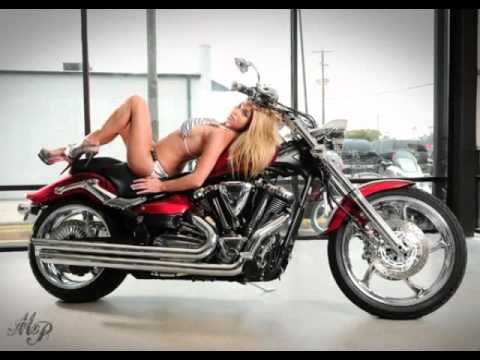 Interview with Katy Ann
Who are you?
I am a true Southern Girl, I was raised in the heart of North Carolina and I grew up fishing and riding four-wheelers & dirt bikes with the boys. I am a tom boy and I love sports & being outdoors.
What did you study in school?
I changed majors many times and eventually graduated with a Masters degree in Business/Construction Project Management. (go figure lol)
When and how did you get into modeling?
I was 11 years old and my mom heard a commercial/casting call on the radio and took me and my two brothers. I thought for sure my youngest brother would get the contract but it was me who did. She's been my biggest supporter ever since and everything I do is for her.
Who has been your biggest influence in modeling?
My biggest influence isn't a famous model or actress, it's my mother's hard work to get me to where I am, and I just want to make her proud, so that is what influences me to keep going.
What would you consider your biggest accomplishment or are most proud of?
I've had a lot and I'm very thankful for each and every one. I think being in Chris Daughtry's very first music video was pretty awesome. I've also had the chance to do some acting. On the modeling side of things I think making Playboy Intimates top 50 for 2011 was pretty awesome.
With so many models in the industry, what do you feel separates you from the rest of the industry?
I am me. I do not compromise my integrity or morals for a paycheck. I will not ever.
What do you find most challenging about modeling?
The competition is tough. There is always someone younger and fresher, and you aren't always what they are looking for no matter how hard you try.
If you weren't modeling, what would you want to do?
I am getting the chance to live my dream everyday. I own a dance company called the Southern Belles. It has been my passion and my dream to have my own dance company since I was little.
Can you tell us about 'Southern Belles'? What of genres of dance do they do? 
These girls are amazing. They are making my dreams come true every day. They are a traveling, dancing, singing, bartending group of girls. They travel all over and perform for large events such as Daytona Bike Week, etc. I have big hopes for them this year!
You do photo editing yourself. Is it nice knowing the secrets behind photo-editing, while being a model?
I wouldn't really say that I do photo editing. I actually don't know very much about it.
Can you pick out what has been altered in most pictures you see in magazines?
Sometimes. It just depends. Being a model you know what to look for.
If you wrote an autobiography, what would you name it?
Wow, I've actually started one. I can't release that yet.
What turns you on?
Someone who is self-motivated, they have goals in life, they are generous, kind, caring, passionate about what they believe in. They treat others how they want to be treated.
What turns you off?
Liars, Cheaters, thieves, smokers, substance abusers.
If you won the lottery, what is the first thing you would do?
Make sure my mom never had to worry about a thing for the rest of her life.
If you had three wishes, what would you ask for?
I would ask that my entire family & friends be blessed good health & happiness.
If we pushed play on your iPod, what would we most likely hear?
Jamey Johnson, Michael Jackson, Britney Spears, Jason Aldean, Jamie Foxx. I love music , ALL TYPES
Are you a tomboy or a girly-girl?
I think that's obvious.
Fair enough but looks can be deceiving. Do you have anything coming up in the future we should watch for?
Yes…. Plenty! Keep up with the Southern Belles and A watch on MissKatyAnn.com
Any finals words for your fans and readers of Lions Den U?
Thank you from the bottom of my heart for taking the time out of your busy day to read about me. I honestly never thought I'd be the one that would be interviewed. Thank you for your support. Stay tuned
Links from around the web:
Filed Under: Featured • LDU's Monday Morning Mistresses • Women & Relationships
About the Author: TheCoach knows his stuff. Now you can either utilize the knowledge, or regret that you didn't.
Comments (0)