TheCoach | Feb 01, 2013 | Comments 3
Meet Lisa-Marie Zbozen
A while back we did a feature called 'BodyRockTV: The Home Workout Movement Has Taken Over Online Fitness' where we sat down with the owner of BodyRockTV, Frederick Light, to get an inside scoop on what BodyRock really is, and what exactly it means to be a 'bodyrocker'.
We followed it up by breaking the news of 'The BodyRock Transformation; The New Improved Daily Hiit', in which Freddy, alongside brother Sean and Fitness Model Lisa-Marie, were starting 'The Daily Hiit'. If you are unfamiliar with The Daily Hiit, just know that their focus is on creating the very best fusion of workouts, community & inspiration for people all over the world, every single day.
In having a close relationship with the power behind one of the biggest revolutions in the online fitness industry, we couldn't understand why we had not featured Lisa-Marie as one of our Friday Fitness Females.
As an early Bodyrocker, Lisa-Marie had followed the workouts from the beginning, sending in pictures of her progress. She came to visit Freddy in Kingston, Ontario after he moved back from Los Angeles, with no intention of becoming the new host of BodyRock. They needed to put together a workout for the day, and Lisa-Marie decided to jump in and had great energy, and performed the role to perfection.
Needless to say, the rest is history.
Check Out More Lisa-Marie At Her Facebook
And Check Out BodyRockTV & TheDailyHiit
BodyRock & Daily Hit Are Also On Facebook, Twitter, YouTube, Pinterest
And They Have An iPhone BodyRock App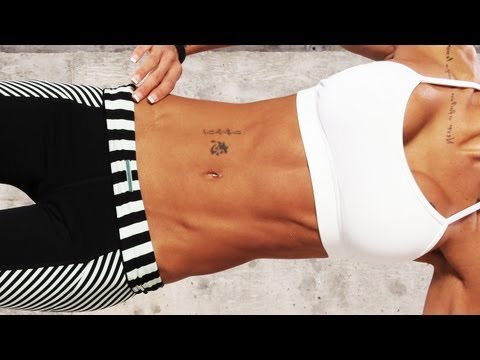 Links from around the web:
Filed Under: Featured • Fitness Female • Health & Fitness
About the Author: TheCoach knows his stuff. Now you can either utilize the knowledge, or regret that you didn't.
Comments (3)