Taylor Axford | Feb 22, 2013 | Comments 0
Hey, did you hear? I got a Queen Elizabeth II Diamond Jubilee medal the other day. I'm not trying to brag, but I had such a selfless afternoon last week, and it was simply inevitable. First, I covered my mouth while I chewed. Then, I waited for an old man to cross the street instead of mowing him down. Finally, I politely declined a request from a Jehovah's Witness, instead of insulting him and telling him to get off my property. Like I said, it was a banner day. Naturally, I wasn't surprised when Lizzy herself rang me up and said the medal was being FedExed overnight.
Sounds ridiculous, doesn't it? Well, no more ridiculous than this travesty.

So, London city councillors decided to confer upon themselves the Diamond Jubilee medal, believing that they "have made significant contributions to Canada or to a particular province, territory, region or community within Canada."
They have definitely made significant contributions to this city. Significantly negative contributions. I'm sure you've heard about a few of them, but if not, feel free to start here and here.
Already bored? Me too. Off the top of my head, I can think of a couple hundred thousand Londoners who are more deserving of a Diamond Jubilee medal, but for the sake of brevity, here are 10 of them:
1. John Labatt
London's brilliant brewmaster. Yes, he's long deceased. Yes, that's against the criteria. But c'mon, have you tasted the fruits of this man's labour? Nothing makes a night out at Call The Office more enjoyable.
2. The 2004-2005 London Knights
Thirty-one games without a loss. Perry. Schremp. Syvret. Bolland. Prust. Girardi. Shutting out Sidney Crosby. These guys weren't just Memorial Cup champions – they were legends. Even as 16-year-old me watched them win the OHL championship at the game he went to by himself, he knew that they would one day be worthy of an award from the Queen.
3. Shad
He's London's own, he's a Juno winner, and he's a lyrical genius. If this doesn't get you amped up, then nothing will: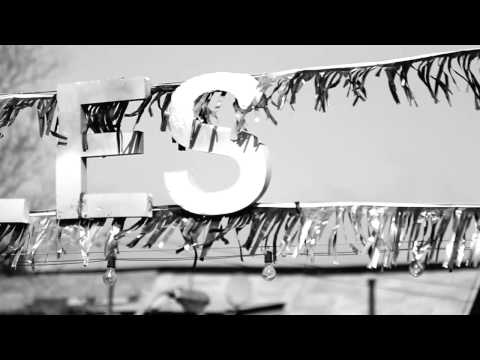 The king of the big slice. It's amazing on a sunny afternoon, and it's delicious after a few too many Ceeps brews. If you've never tasted this local treasure, then you need to award yourself a slice immediately.
5. Bill Paul, the town crier
He's been entertaining and terrifying children around the Forrest City for years. Now he delights intoxicated patrons downtown with his balloon creations, earning a killing from cash-happy young men. He even wakes up early every morning to call people around the world and wish them a happy birthday. The man is a gem. A sweaty, sweaty gem.
6. John Scott-Pearse
The man who infamously insulted every student in the city deserves a little bit of credit. After all, if we're going to give awards for being villainous, then shouldn't we give one to the man who single-handedly pissed off 30,000 people in a matter of hours? Not only that, but his next establishment made a quick exit as well. Her majesty would be proud.
Any school that can warrant international attention with a riot deserves at least national attention with an award. The footage also goes quite well with our "town song":
8. Tim Best
Who among us can say that they've gotten drunk, hopped in their Chevy Avalanche, caused bodily harm, and left the scene of two accidents, all while being married to the mayor? I thought as much.
9. That plastic bag I saw blowing across the sidewalk the other day
What a heroic little sac. While his fellow bags were wasting space in landfills and sticking to the faces of cyclists in hilarious near-collision situations, this guy was minding his own business. He wasn't hurting anyone. He was just a bag being a bag. Never forget.
10. You
Yeah, you. I like your style. You conduct yourself with class, elegance, and occasional drunken stupor. You're dedicated to your job/studies/social life, and you somehow manage to pull it all off. Way to go, champ. You've earned it.
Well, at the very least, you're a person who exists, and apparently that's criteria enough according to London's good-for-nothing city council.
Links from around the web:
Filed Under: Featured • LDU Originals
About the Author:
Comments (0)