NateBlack | Jan 15, 2012 | Comments 0
The Chef of the gatdamn Wu-Tang Clan himself is coming to London Music Hall this Friday (January 20 @ 9pm) and Lion's Den U/2wenty 2wenty Marketing want you and a friend to go for FREE! We're giving away 3 pairs of tickets to 3 lucky winners with  a contest on Monday January 16!
Check Out The Promo Video Below Courtesy The Come Up Show!
The contest is simple, we'll repost this article on Monday at 11am on the LDU fanpage. This is when the contest officially begins. You can still buy tickets online here, or enter the contest Monday by following these instructions at 11am:
1 – Save the image above (right click "Save As") and upload it to our fanpage–>http://Facebook.com/LionsDenU
2 – Tag 15 of your friends in the picture on the fanpage
3 – That's it! You win! The first 3 people that complete the contest win 2 free tickets. Multiple tickets per winner will not be accepted- You can only win once.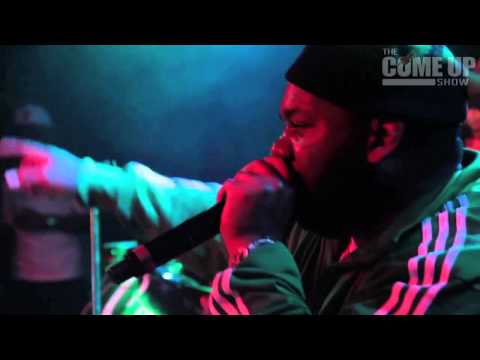 What: Lion's Den U, 2wenty 2wenty Marketing, BLARGE Entertainment in association with N.E.C Productions, The Come Up Show, Summercamp Productions, Soul Ent, STR888 FIAA & London Music Hall Presents: THE UNEXPECTED VICTORY TOUR featuring Raekwon and JD Era. Opening acts DEL REZE w/ Jay Downz & JR Fillion
When: Friday, January 20, 2012 Doors @ 9:00PM. 19+
Where: London Music Hall on 185 Queens Street, London, ON Tickets: $25 adv. tickets. Doors @ 9:00PM. 19+. Tickets on sale at Ticketdriver.
FYI: Raekwon just released his newest mixtape Unexpected Victory make sure to get it fromDatpiff.
Links from around the web:
About the Author: NateBlack is doin pretty good as far as geniuses go. Arrogant, insightful, and humble, Nate possesses one of the most dangerous minds of our generation. Stay tuned for More News, Re-Posts, and Originals from this modern day scholar. *If any of you are interested in writing for LDU contact 'Nate Black' via Facebook or nathan@lionsdenu.com*
Comments (0)