TheCoach | Feb 25, 2010 | Comments 0
Kevin Martin will look to rebound from Salt Lake in 2002 when he was literally inches away from gold as he was just a little heavy on his last rock. Martin is looking to finish off a fabulous career as a Canadian Curler but International has always came up short. Jasey-Jay Anderson will look to medal after prior Olympic failures of 20th and 29th. Keep in mind, this is the same guy who won the World Championship a total of four times (just don't party with Ross Rebagliati the night before).
Kevin Martin – Time To Shine
If you look at the history of Canadian Curling at the Olympics, we have no problem getting to the gold-medal game, but once we get there, we've had every problem possible occur that the game of Curling could throw at a country. In 1998, after Curling had been a demonstration sport in 92′ and 96′, Canada got to the final, only to have skip Mike Harris get extremely sick and only curled a small portion of the gold-mdeal game. Canada lost to the Swiss 9-3. In 2002, it was Kevin Martin who went inches heavy on his last rock in the final and throughout his career, Martin's problem has been winning the big one. He has been to four world championships, two Olympics (this his third as he was at the demonstration event in Albertville), and only has one gold to show for it on the international level. Unfortunately for Curling fans, he has constantly choked in the big game. Martin will look to rebound from the horrible 2002 Olympics ending, when all he needed to do was put his last stone within four feet (something could do with his eyes shut), and he blew it, leaving the stone about 4 feet 1 inch from the button. Ouch. At least in 2006, Brad Gushue of Newfoundland was able to capture the gold win a 10-4 thumping over Finland. It should be noted, Gushue went 6-3 in the round robin play, only to go on to win the gold. Martin has dominated the round-robin play in Vancouver and it's a safe bet to say he'll come home with a medal. What colour? That's up to Martin and Co.
Snowboarding – Men's Parallel Giant Slalom

Jasey-Jay Anderon – A Need To Perform
Whenever the IOC puts a new event in the Olympics, Canada seems to win it, and then four years later, the world catches on and our medal hopes go down the drain. In Men's Parallel Giant Snowboard Slalom, is that the way it will work in Vancouver? Is it time for a new Ross Rebagliati to show up to give Canada what we've been waiting for day after day, after day… MORE gold. On Day 16, Canada will find out if we can get back to where the nation was when snowboarding broke into the olympics as a sport. Back in 98′ Rebagliati won the gold, and three days later the IOC stripped him off the medal for a positive marijuana test, (he insisted it was second-hand smoke from a party he attended) and the Court of Arbitration for Sport ruled since their was no written agreement between the IOC and the sport's governing body on the use of marijuana and that Rebagliati could in fact keep his medal. Makes sense, it's not like smoking pot improves you're ability as an athlete. I mean, look at Michael Phelps. Anyways, four-time World-Cup Champ Jasey-Jay Anderson will be looking to hit the podium as he currently stands 2nd in the World-Cup Standings. Anderson has placed 20th and 29th in prior Olympics but don't remind him of the past as it's as far behind him as the four World Cup Championships.
Events Of The Day *Represents If A Medal Is Available
Alpine Skiing – Men's Slalom *
Cross-Country Skiing – Women's 30km Mass Start *
Bobsleigh – Four Man Bobsleigh *
Curling – Men's Curling *
Snowboard – Men's Parallel Giant Slalom *
Hokcey – Mens Hockey * (Bronze Medal Game)
Long Track Speedskating – Men's & Women's Team Pursuit *
Figure Skating – Exhibition Gala (WTF is that?)
Video Courtesy Vancouver2010.com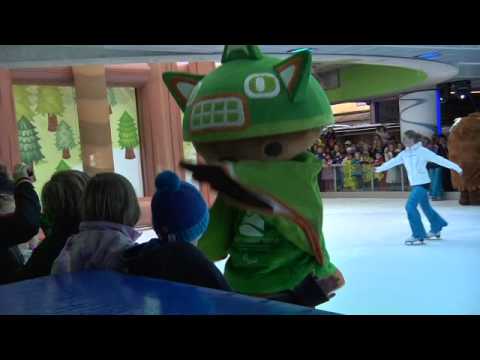 Links from around the web:
Filed Under: Sports • TheCoach's Vancouver 2010 Olympic Guide to Canadian Gold
About the Author: TheCoach knows his stuff. Now you can either utilize the knowledge, or regret that you didn't.
Comments (0)