TheCoach | Feb 24, 2010 | Comments 0
The Four-Man Bobsled Gets underway and Canada has two teams with podium potential, Women's Curling medals will be decided Friday after a what seems like a life-time of Curling and the Men's Short Track Speedskaters look for a big day in the 500 Meters and the Men's 5000 Meter Relay. Oh' the Men's semi-finals in Hockey get underway as well. Day 15 is PACKED with Medal Hopefuls.

Four-Man Bobsled
Lueders and Rush – Anything You Can Do I Can Do Better'
Pierre Lueders slammed his fist into his sled after Lueders and Lumsden final run (Heat 4) of the two-man bobsled. Their time, clearly not enough for a podium finish, was good enough for fifth, but a few spots back of where the two men had dreamed of. Landon Rush on the other hand, in the first day of heats, flipped the sled which was extremely reminiscent of the movie "Cool Runnings" as the upside down sleigh crossed the finish line. If you are unclear with the movie, 1. Shame on you and 2. it is the story (loosely based) of the 1988 debut of the Jamaican Bobsled team at the 1988 Calgary Olympics. Go watch the movie. Right Now. For Canada, times have changed since winning gold in 1964 in Innsbruck. Canada was the only country at the games to not have a history in the event, or a track in their home country to train on. 2010 is a little different, as Pierre Lueders will pilot the four-man team of Lumsden, along with fellow rookie and track star Neville Wright and veteran Justin Kripps. The other Canadian team consists of pilot Landon Rush, Lueders old break-man David Bissett, former Jamaican Bobsledder Lascelles Brown and veteran Chris Lebihan. Rush is ranked 8th in the world going into the event, while Lueders is ranked 12th, but as we've seen in the two-man, anything is possible on the track that saw many crashes. Lueders always seem to perform well at the Games… in 2006, he played 4th.
Women's Curling – Final

Cheryl Bernard and Co – Can Canada Medal Again?
In Nagano in 1998, Curling was introduced as a full medal event in the Winter Olympics. Mark 1998 as the first Curling Olympics and also mark 1998 as the last time the Canadian Woman's Curling team won gold. With posts typed up days in advance, the Women's team may very well not be competing for gold. For that matter, they may not even be in the running for a medal, making my little blurb on them pointless. But TheCoach doesn't think that will be the case. Canada is the powerhouse in Curling at any olympics, regardless of what anyone says. Who won gold in 1998? Yeah, it was Schmirler the Curler. Yeah, I just said that. In 02′ and 06′ Kelley Law and Shannon Kleisbrink have been forced to take to the rink a little earlier than Canada hoped and settle for Bronze but there is a medal tradition in Curling and I'd be damned if the women don't get one. Also, to be considered for a medal should be the Swiss, who have have the most gold medal game appearances but have yet to win a gold. Let's hope Bernard will continue the success that Canada has had at making the podium in Women's Curling.
Short Track Speed Skating – Men's 5000 Meter Relay

Canada's Short Track Speedskaters – Day 15 Should Be Ours
Day 15 be ours? Be Canada's? You read it right folks, and we will have a double medal day (possible double-gold) on Day 15 and it is needed more than ever. We have completely stunk in these games, long track potential Denny Morrison shit the bed and Charles Hamelin (ranked 1st in the world in one of his events) shit his speedsuit! He and his brother were both in the final for the 1500 meters (5 skaters in the race), and they placed 4th and 5th. I'm sorry but if my brother and I we're 2 of 5 skaters going for a medal in an event. You bet you ass we come home with at least one, and we'd chugabeer right after. What the Hamelin brother's did is inexcusable and by no way to they represent the heart of a Canada. (yeah, I'm being tough on them, but I just watched USA beat Canada in hockey and TheCoach is 5X pissed). So, how is it possible for the Men's Short-Track Relay team to take home gold? Easy! We have the best grouping of skaters in the short team events. We don't have the best overall skater (has been evident in almost all short track events) but we have a solid group of skaters, who when skating together are more dominant than Apollo Anton Ohno or any other oriental skaters who consistently dominate the standings. Unfortunately for Canadians to win in short track, you have to be really small and Apollo Ohno is the perfect example of the size and speed you need. Fortunately for Canada, this is the relay event and it's Apollo and Celski… which won't be enough to contend with Canada… I hope.
Events Of The Day *REPRESENTS IF A MEDAY IS AVAILABLE
Alpine Skiing – Ladies Slalom *
Biathlon – Mens 4X7.5km Relay *
Curling – Woman's Curling *
Short Track Speedskating – Men's 500 Meter, Men's 5000 Meter Relay, Woman's 1000 Meter *
Snowboard – Ladies Parellel Giant Slalom *
Hockey – Men's Hockey (Semi-Finals)
Bobsleigh – Four-Man Bobsleigh
Long Track Speedskating – Men's & Woman's Team Pursuit
Video Courtesy Vancouver2010.com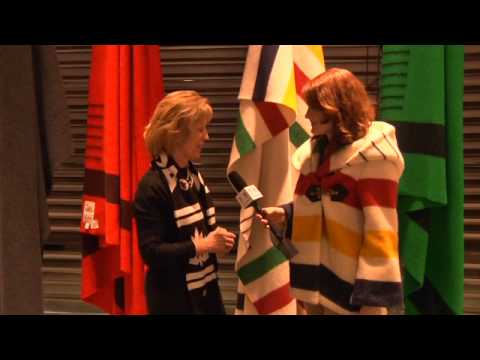 Links from around the web:
Filed Under: Sports • TheCoach's Vancouver 2010 Olympic Guide to Canadian Gold
About the Author: TheCoach knows his stuff. Now you can either utilize the knowledge, or regret that you didn't.
Comments (0)