TheCoach | Feb 23, 2010 | Comments 0
All eyes will be on Women's Hockey/Team Canada as they go for a third consecutive gold. Not only are millions of Canadians expecting our Men's team to win it all, but they almost expect it more out of the Woman's team as the competition (minus the States) is a joke. Also, Freestyle Men's Aerial Skier Steve Omischl will be flying high as he looks to provide Canada with a two gold day along with the Woman.


Woman's Hockey – Gold Medal Game

Team Canada – The Best Get Better
You've head it before, probably first in 1998, than again in 2002 and 2006 and recently after Canada's record breaking 18-0 victory to start of the round-robin play in 2010. Too often is Women's Hockey criticized for it's lack of depth. Canada outscored their three opponents (Slovakia, Switzerland and Sweden) 39-1 and keep in mind, Sweden is the 3rd ranked team in the world. TheCoach is the first to admit that Woman's Hockey is improving around the world (very, very slowly) and other nations are continue to get better… the catch, so it Canada. Hayley Wickenheiser recently was quoted saying "People don't understand the women's game is improving, we get better as individuals, and as a program. Every year is better and better". Originally, Nagano fretted about the cost that would be required in hosted the Women's Championship but when the American's beat Canada 3-1 in the gold-medal game, a rivalry was born in Woman's Hockey. Unfortunately only six teams originally competed in the event which didn't allow for growth but in 02′ the IOC expanded to eight (when Canada avenged their loss by winning 3-2). The biggest sign of growth in Women's Hockey was when the Swedes beat USA in the semi-finals in 2006 but it won't matter who Canada plays in the gold-medal game because if they continue to dominate the way they have been… the best will only get better.
Freestyle Skiing – Men's Aerial Skiing

Steve Omischl – Looking To Be A Knockout
When the IOC announced that Vancouver would be the host city of the 2010 games, Steve Omischl wanted nothing more than to be a knockout. Unfortunately, he didn't mean literally. Earlier this winter, in a practice run Omischl suffered a minor concussion when he wiped out during a training session which didn't help his standings in the final World Cup events leading up to Vancouver. Don't count out Omischl though, who has 40 medals in a total of 80 career events, gat-damn, medaling 50% of the time is incredible, which brings back unwanted memories (2006, see below). Question now becomes, will he choke like other athletes such as Charles Hamelin, Manuel Osborne-Paradis, Melissa Hollingsworth (among others). Back in Salt Lake, Omischl performed horribly and crumbled under pressure in his first Olympic Games. In 2006′ in Turin, he had an injury plagued season which killed his chances and he missed the final completely. Omischl has some unfinished business to take care of and there is no place he would rather do it than on home-soil. He is fully capable, after all, he is a four time World Cup Men's Aerial Champ (04′, 07′, 08′, 09′) and hopefully his vast amount of experience will come in handy Thursday. Omischl, show the world not all top ranked Canadians choke…
To Give You An Idea Of How Dangerous Aerial Skiing Can Be… Check This Video Out
Thankfully dude wasn't hurt!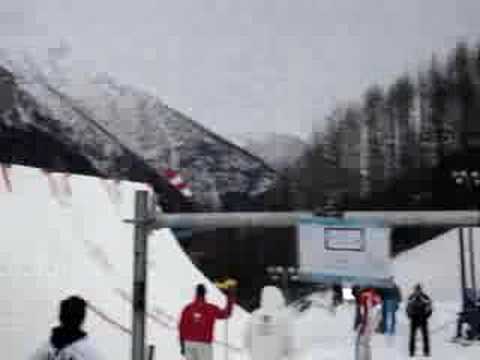 Events Of The Day *REPRESENTS IF A MEDAL IS AVAILABLE
Hockey – Women's Hockey (GOLD MEDAL GAME)
Nordic Combined – LH (Long Hill) Men's Individual 10km *
Cross-Country Skiing – Woman's 4X5km Relay *
Figure Skating – Woman's Free Skating *
Freestyle Skiing – Men's Aerials
Curling – Men's & Woman's Curling (Semi-Finals)
Video Courtesy Vancouver2010.com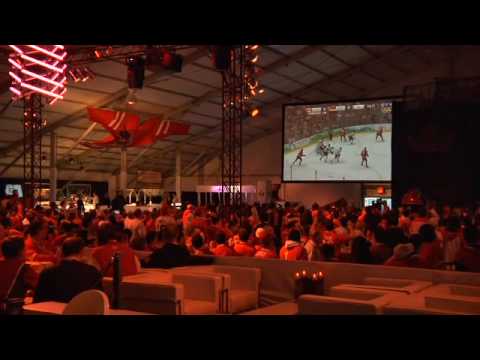 Links from around the web:
Filed Under: Sports • TheCoach's Vancouver 2010 Olympic Guide to Canadian Gold
About the Author: TheCoach knows his stuff. Now you can either utilize the knowledge, or regret that you didn't.
Comments (0)