TheCoach | Apr 06, 2010 | Comments 6
WEIGH IN BELOW AND VOTE ON WHO WILL WIN EACH FIGHT (main card only)
CLICK HERE TO VIEW THECOACH'S RECORD FOR UFC PREDICTIONS
Preliminary Card
Lightweight bout:
Paul Kelly (10-2-0) vs.
Matt Veach (11-1-0)
TheCoach's Pick: Veach via Submission
Welterweight bout:
DaMarques Johnson (15-7-0) vs.
Brad Blackburn (15-10-1, 1 NC)
TheCoach's Pick: Johnson via Decision
Welterweight bout:
Nick Osipczak (5-1-0) vs.
Rick Story (9-3-0)
TheCoach's Pick: Osipczak via Decision
Lightweight bout:
Paul Taylor (10-5-1, 1 NC) vs.
John Gunderson (22-7-0)
TheCoach's Pick: Gunderson via Submission
Light Heavyweight bout:
Alexander Gustafsson (9-0-0) vs.
Phil Davis (5-0-0)
TheCoach's Pick: Gustafsson via Knock-out
Heavyweight bout:
Jon Madsen vs. 
Mostapha Al-turk
TheCoach's Pick: Al-Turk via TKO
Main Card
Middleweight bout:
Kendall Grove (13-6-0) vs.
Mark Munoz (7-1-0)

Fighting Style:
Grove: Brazilian Jiu Jitsu/Mauy Thai
Munoz: Wrestling, Muay Thai, Brazilian Jiu Jitsu
Loading ...
Kendall 'Da Spyder" Grove has a story not many people know… nothing to do with MMA but interesting. When the dude was born, he was two months pre-mature, weighed only 2 pounds and at one point his heart stopped beating for a moment unit his father rubbed his chest to get it started again. Craziness. Grove starting fighting professionally in 2003 at the age of twenty-one out of Hawaii and Mexico compiling a record of 5-3-0 (with 1 no contest) which earned him an appearance on season 3 of The Ultimate Fighter… the season which Grove won. After his TUF: Season 3 Finale unanimous decision victory over Ed Herman, Groves followed win back-to-back submission victories over Chris Price and Alan Belcher. Since, Groves has disappointed president Dana White, his team 'BJ Penn MMA' as well as his fans posting a record of 3-3. Patrick Cote (UFC 74) and Jorge Rivera (UFC 80) both knocked Grove out in the first round but 'Da Spyder' bounced back with a split decision victory over Evan Tanner (TUF: 7 Finale) when he blooded up the former middleweight champ and frustrated Tanner through-out the entire match, as well as a knock-out of Jason Day at UFC 96. Many thought Grove was back in his winning ways as he prepared for Ricardo Almeida at UFC 101 but every time Groves seems to be 'back', he is paired up against a fighter who simply out-matches him. Almeida won decisively and Grove was able to take a step down at UFC 106 against inexperienced Jake Rosholt and won via triangle choke in the 1st round. Most people would think Groves can win again going up
against a pretty much unknown Mark Munoz but don't be so sure… Munoz is an up and coming prospect in the Middleweight Division. Out of Grove's eleven wins, seven have come via submission, coupled with two knockouts and two decisions (he's been knocked out in four of his six losses).
Mark Munoz is a wrestler. Yeah, he trains in Muay Thai and Brazilian Jiu Jitsu but the man can wrestle. In highschool, Munoz was a two-time California State Champ at 189 lbs and a First Team All-American. As a collegian at Oklahoma State, he captured two Big 12 titles and earned back-to-back All-American honors at 197 lbs, including his NCAA title as a senior in 2001. Additionally, Muñoz was a three-year member of the FILA Junior World Wrestling Team, earning the silver medal in 1998. As I said, the man can wrestle and simply put, Kendall Grove may just have his hands full come April 10th. After compiling a record of 5-0 in organizations such as Palace Fighting Championships (PFC) and World Extreme Cagefighting (WEC) and the UFC took notice and signed the Japanese born fighter. Don't get me wrong, Mark Munoz can fight, but pairing him up against Matt Hamill in his octagon debut at UFC 96 was a mistake. The only person I've seen control Hamill on his back has been Jon 'Bones' Jones, and Munoz was obviously overmatched as any fighter making their UFC debut is going to be full of gitters and fighting Matt Hamill is no way to get rid of them (or a way to quickly). Hamill knocked him out with a head-kick in round one and Munoz was rendered unconscious and he lay on the mat for several minutes before leaving in a neck brace. Munoz realized that making a move to the Middleweight division was probably in his best interests and since has found success with back-to-back wins over Nick Catone (split decision) and Ryan Jansen (submission from punches). Munoz has a record of 7-1 with his over loss coming against Hamill via knockout and a variety of finishes on his part with three knockouts, one submission and three decisions. One thing is certain, if Munoz can't beat Grove, the whole "up-and-coming prospect" talk will quickly turn to whispers.
TheCoach's Pick: Munoz via Knock-Out
Lightweight bout:
Terry Etim (14-2-0) vs.
Rafael dos Anjos (13-4-0)

Fighting Style:
Etim: Muay Thai/Kickboxing/Luta Livre Esportiva
dos Anjos – Brazilian Jiu Jitsu
Loading ...
Terry Etim is a submission specialist and to prove it, out of his fourteen victories, eleven have come from making his opponent tap out. Lightweights are notorious for submissions due to the fact they don't have great knock-out power but having almost 80% of your victories ending one specific way… thats something you run to the bank on (the problem is his opponent has never been submitted in 17 fights). Is it a problem though? With the likes of a knockout not occuring (in 33 fights, Etim and Dos Anjos have combined for three knockouts), basically, you have a 50/50 chance of picking the winning fighter and a 50/50 chance on how the match will end. Submission or decision. Take your pick. Etim is an english-born fighter and compiled a record of 9-0 before the UFC signed him and had him debut in April 2007 at UFC 70 where he beat Matt Grice via submission. At 10-0, and a octagon victory under his belt, the UFC paired him up against Gleison Tibau followed by Rich Clementi in his next two fights. Both Tibau and Clementi were able to control Etim on the ground, which caused for boring fights but they both picked up unanimous decisions giving Etim not only his first loss, but back-to-back losses at that. Etim knew at that point he needed to win his next fight and at UFC 89, he won via unanimous decision over Canada's Sam Stout. It was all Etim needed to get back to his winning ways as he's defeated Brian Cobb (TKO Round 2 0:10) at UFC 95, Justin Buchholz (submission-D'arce choke) at UFC 99 and most
recently Shannon Gugerty (submission-guillatine choke) at UFC 105. Through-out his short UFC career, Etim has shown his heart by earning three fight of the night honors (UFC's 70, 99 & 105) as well as in his fight against Buchholz, was able to continue on and eventually win after a right hand broke Etim's nose early in the fight.
Rafael Dos Anjos started off his career extremely slow compiling a record of 2-2 in his first four professional fights in organizations such as Xtreme Cage Fighting (XFC) and Fury Final Combat. With a record now of 13-4, it is obvious he picked up his game and won eleven of his next thirteen fights including nine straight to go to 11-2 before the UFC scooped him up. The part about Dos Anjos that concerns me, is when he entered the Octagon, he lost his UFC debut to Jeremy Stevens (via Knockout) at UFC 91 and followed it up with another loss to Tyson Griffin at UFC Fight Night Condit vs. Kampmann. Dos Anjos knew his UFC career was in jeopardy if he lost a third straight fight and pulled his shit together in a unanimous decision over Rob Emerson at UFC 103. The Brazilian fighter didn't disappoint following it up with another unanimous decision over Kyle Bradley at UFC Fight Night: Maynard vs. Diaz. Dos Anjos didn't only start off his MMA career slow but his UFC career as well. After starting slow, as I stated above he ripped off nine straight wins. No one, unless your name is Georges St. Pierre of Anderson Silva win that many fights consecutively in the UFC. Not Randy Couture, not Brock Lesnar, not Rafael Dos Anjos. The only other person who may possible win nine straight wins is Shane Carwin… and he'd have to beat Lesnar, as well as tons of other heavyweight contenders. But the dude is a nut. Anyways, as you can tell, I am not overly confident with Dos Anjos. He is a skilled fighter and strictly a brazilian jiu jitsu specialist as he has perfected the art in his home-country of Brazil but there is something about him I don't like. In his thirteen wins, Does Anjos has 6 submissions paired with 6 decisions (4 unanimous and 2 split) with 1 knockout and in his four losses has never been submitted but has been knocked out once by Jeremy Stevens. I think Dos Anjos is going to realize just how skilled Etim truly in.
TheCoach's Pick: Etim via Decision
Welterweight bout:
Matt Hughes (44-7-0) vs.
Renzo Gracie (13-6-1)

Fighting Style:
Hughes: Wrestling
Gracie: Brazilian Jiu Jitsu
Loading ...
Matt Hughes has been around the block once or twice. His first fight in the UFC was at UFC 29 when he fought Dennis Hallman but he did not return to the Octagon until UFC 34 High Voltage a year later (he compiled a record of 7-1 after his loss to Hallman before coming back to the UFC). At UFC 34 when Hughes beat Carlos Newton for the Welterweight title he was already a grizzled MMA veteran with a record of 29-3 with most of his fights occurring in Extreme Challenge. The win over Newton is best known for Hughes slamming Newton to the mat after picking him up when Newton caught Hughes in a triangle choke. Hughes was actually unconscious as he fell but was awarded the win a title. A rematch was given to Newton and it was one of five fights which Hughes defended his belt until B.J. Penn took it at UFC 46. Hughes quickly won the belt back two fights later at UFC 50 from Georges St. Pierre and was able to defend it twice against Frank Trigg and B.J Penn is the rematch between the two. At UFC 65, GSP once again regained the belt from Hughes and since, Hughes has fallen in rank down the Welterweight standings. In his four fights after he he beat Chris Lytle by unanimous decision at UFC 68 and followed it up with back-to-back losses to once again, GSP and Thiago Alves (submission and knockout). At his most recent fight at UFC 98, Matt Serra fell victim to Hughes via unanimous decision but just like Hughes, Serra hasn't looked himself since he lost the title to GSP. In fact, no one looks the same after losing to GSP, Thiago Alves' brain is messed up, Matt Serra is gonezo, Hughes won't ever contend for the title again and well, Dan Hardy will be forgotten (hopefully cause that dude is a fag).
Anyways, Hughes will be fighting in his 51st mixed martial arts fight and 20th in the octagon. Matt Hughes will one day be in the UFC hall-of-fame and it will be much deserved with a record of 43-7 (with the result of the fight added), two appearances as a coach on The Ultimate Fighter (Seasons 2 and 6) and living and fighting in the UFC when it wasn't mainstream. In 43 wins, Hughes has 19 submissions, 14 knocksouts and 13 decisions and in his 7 losses, has never lost be decision (3 knockouts, 4 submissions).
Renzo Gracie will be making his UFC debut after signing a six-fight contract with the UFC in December 2009 but Gracie has a record of 13-6-1, 1 NC with the majority of his victories coming early in his career and fought in organizations such as Pride Fighting Championships, International Fight League (IFL) and Elite XC. Gracie once stood at 9-0-1 (with one no contest) before losing six of his next seven fights bringing his record to 10-6-1. In his last three fights, Renzo bounced back with wins over Pat Miletich, Carlos Newton and most recently Frank Shamrock. One thing is known if you follow Gracie and it's that he does not carry heavy fists. Only one of his victories have come via knockout while eight have come by submission and three by decision. In his six losses, four were by decision but he has been knocked out and submitted once as well. Dan Henderson knocked him out in the fight after Kazushi Sakuraba made him submit with a Kimura. Yeah, Gracie has won three straight fights which earned him a spot on the UFC roster but what concerns me is the following; Dan Henderson and B.J. Penn both have beat Renzo while the biggest name he holds a victory over is Frank Shamrock or Carlos Newton and the fact Newton and Gracie have split two fights between them isn't convincing. The reason Gracie was given such a big name to fight in his UFC debut is easy to figure out… it's because his last name is Gracie. He is a member of the famous Gracie family of Brazil. His dad is Robson Gracie, his grandfather is Carlos Gracie, nephew of Carolos Gracie Jr. (6th degree black belt in BJJ), and grandnephew of Helio Gracie. His brothers Ralph and Ryan are both famous fights. It's simple. The dude has a big name and was given a big fight and the fact his notable wins have come over Newton, Shamrock, Miletich, Oleg Taktarov and Maurice Smith, it only means one thing. Matt Hughes is going to whoop-your-ass boy. Certainly doesn't help Hughes is 36 and Gracie is 43…. game over.
TheCoach's Pick: Hughes via Knock-out
Double Championship Main Event
Lightweight Championship bout:
B.J. Penn (15-5-1)
vs.

Frankie Edgar (11-1-0)
Fighting Style:
Penn: Brazilian Jiu Jitsu/Boxing
Edgar: Boxing/Brazilian Jiu Jitsu/Wrestling
Loading ...
Frankie "The Answer" Edgar is a 28-year-old American born fighter with a purple-belt in BBJ in the Gracie system under Ricardo Almeida. Edgar turned pro in 2005 and went 5-0 in organizations such as Reality Fighter and King of Combat before he applied and tried out for 'The Ultimate Fighter: Season 1′. He tried out in front of UFC President Dana White and UFC Fight Promoter Joe Silva and they decided he wasn't good enough to be on the show. That, or they knew he would win it, and decided they'd just call him two months later and give him a contract to fight against (at the time) undefeated Tyson Griffin. Although Griffin caught Edgar in a kneebar as the fight was ending, Edgar refused to tap-out and ended up winning the fight by unanimous decision. Griffin and Edgar earned fight of the night honours. Next up was Canadian Mark Bocek, who got knocked-out in the first round at UFC 73, followed by Spencer Fisher at UFC 78. Edgar was making his opponents victims at will… until he met Gray Maynard at UFC Fight Night 13 who used his size and wrestling skill to over-power Edgar in a decision victory. That fight woke up 'The Answer', and he knew he needed to improve on his wrestling as well as his strength if he wanted to contend for the title in the lightweight division. The wake-up call helped Edgar ten-fold, as he won his next three fights earning him a fight against champion B.J. Penn. First, he saw Hermes Franca at UFC: Silva vs. Irwin and again does what he does best, controlled the fight for fifteen minutes and won via unanimous decision. Sean Sherk had the EXACT same thing happen even though he weighed more and was stronger than Edgar. Seems as if that improved wrestling had helped. Most recently, Edgar submitted
Matt Veach at 2:22 of the 2nd round and for it he and Veach earned fight of the night honours, which was more impressive for Edgar than Veach, who not only won the fight but earned his third fight on the night honour in his career, as well as getting the fight-bonus in back-to-back fights. Yeah, Edgar is the real deal, and has beat Sherk and Griffin but he has never seen the likes of B.J. Penn.
B.J. "The Prodigy" Penn has looked phenomenal since his loss to Georges St. Pierre three fights ago at UFC 94 and honestly I feel the only fighter to come back stronger after a loss to GSP is B.J. Penn (at least the 2nd time he lost). Penn is 15-5-1 in his career but if you look at his losses, they have come against Jens Pulver (early in his career), Lyoto Machida (in an open-weight fight in K-1), Matt Hughes and GSP twice. Pretty elite company if you ask me (minus Pulver), but Penn also hold notable victories over Matt Serra, Matt Hughes, Renzo Gracie, Sean Sherk, Joe Stevenson, Kenny Florian and Diego Sanchez… some more elite company. Technically Penn's only true losses have come against GSP and Hughes and almost all of Penn's fights have been in the UFC. He started off his professional career at UFC 31 and went 3-0 before losing to Jens Pulver at UFC 35, which was due to rookie mistakes and over-confidence.  Also, the fight against Machida, Penn weight 191, while Lyoto weighed in at 220 lbs). After winning his next two fights, Penn faced off against Caol Uno for the Lightweight title but the fight ended in a draw which caused the UFC to suspend the lightweight division and Penn jumped ship for a few fights in Rumble on the Rock and K-1 as well as fighting at UFC 46 against Matt Hughes, winning and being crowned the Welterweight champ. Before he defended his title though, he jumped back and signed with K-1 in Japan and the UFC deemed he violated his contract and made him vacate the belt. Since returning to the UFC in mid-2005, Penn has went 6-3 but his record isn't nearly as bad as it looks due to two of the losses coming against GSP and the Hughes loss following the first GSP loss when Penn was trying to find himself as a fighter again. In his 15 victories, 6 had come via knockout, 6 via submission, while 3 have come by decision. Penn has been knocked out twice and lost by decision three times. As stated in the start of the paragraph, Penn has never looked better than he does right now. If you don't believe me, watch the video below. Also, he made Ken-Flo look like a child and Diego's forehead look like a mashed-up vagina. B.J. Penn will win this fight and run into the same problem as GSP and Silva… with no more competition and no one to contend against Penn for the Lightweight title, he will likely make the jump to Welterweight and fight GSP in 'Penn vs. GSP 3′.
TheCoach's Pick: B.J. Penn via Knock-out
Let's see you do this…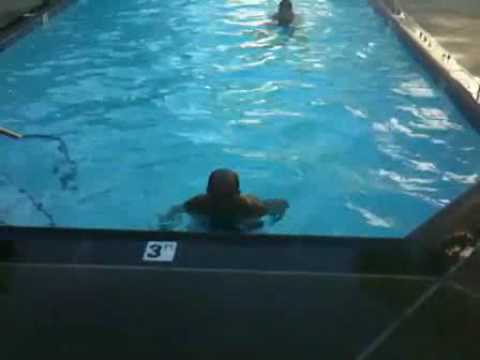 Middleweight Championship bout:
Anderson Silva (25-4-0)
vs.

Demian Maia (12-1-0)
Fighting Style:
Silva: Brazilian Jiu Jitsu/Boxing/Tae Kwon Do, Judo
Maia:  Boxing/Brazilian Jiu Jitsu/Judo
Loading ...
Silva was expected to fight Vitor Belfort but Belfort hurt his shoulder in training and had to pull out from the fight.
Demian Maia was the next in line for a shot at Silva's title with a record of 12-1 and his only professional loss coming against Nate Marquardt at UFC 102 via knock-out. Maia fought in four different organizations early in his career compiling a record of 6-0. The UFC took notice, signed him and paired him up against Ryan Jenson at UFC 77 and he won the fight via rear naked choke at 2:40 of the first round. Maia earned submission of the night honours for the win. And don't think Maia stopped his submissions or winning streak at that point, as he knocked off four more wins all by submission earning submission of the night honours in four of his first five UFC fights… thats a lot bonus money! Maia's victims fell in the following order; Ed Herman via triangle choke, round 2, 2:27 at UFC 83, Jason MacDonald via rear naked choke, round 3, 2:44 at UFC 87, Nate Quarry via rear naked choke, round 1, 2:14 at UFC 91 and Chael Sonnen via triangle choke, round 1, 2:37 at UFC 95. Dude clearly likes his rear naked and triangle chokes. With 4-of-5 victories earning him submission of the night, Maia may have gotten a little cocky prior to his match against Nate Marquardt at UFC 102 as he was knocked out just 21 seconds into the first round. A shocking loss for Maia after posting 11 straight wins as a professional, he knew if he wanted a chance at Anderson Silva he needed to get serious about training and back on his game. He did exactly that with a dominant victory over Dan Miller at UFC 109. Maia, who is notorious for taking fights to the ground decided to stand with Miller for the 15-minute fight. Maia still owned Miller and
afterwards said he did it to prove he had a stand-up game. Well, he proved enough that when Belfort got injured, the UFC gave Maia the shot he wanted at Anderson Silva but lets be serious.. in 15 minutes of stand-up with Dan Miller, Maia couldn't knock him out.. Silva has knocked out Forest Griffin and Rich Franklin twice, oh and Nate Marquardt… the same guy who knocked out Maia in 21 seconds… good luck Maia, you'll need it. You may last longer than 21 seconds but you can't win a fight while trying to not get knocked out.
Anderson "The Spyder" Silva is the best fighter in the world. Yes, he is better than GSP because if they did a catch-weight fight, Silva's size and strength would simply be to much but GSP is without a doubt a close second. Maia on the other hand, is screwed. No one, and I mean no one controls Anderson Silva on the ground and that is Demian Maia's strength. Even after Maia's last fight where he stated he stayed on his feet because he had something to prove… he proved a lot, but he also gave away a huge flaw. As I said, he never knocked out Dan Miller during the entire three rounds and there is no way Maia will be able to stand and trade punches (and kicks) with Anderson Silva. Furthermore, if he tries to take the fight to the ground, Silva will still control the fight. It won't matter that Maia has a 2nd degree black-belt in Brazilian Jiu Jitsu because he is facing the most talented fighter on the planet. Silva has a black belt in Tae Kwon Do, Judo, Brazilian Jiu Jitsu and also has earned his yellow-rope in Capoeira. The man is a trained killer quite frankly but when put in the Octagon is nothing more than a skilled specimen at what he does. As reader Tom Grant stated "while Silva does have a belt in TKD it is serves almost no role in his game, while he is the premier Muay Thai striker in MMA right now." I couldn't agree more Tom, as his primary style is Muay Thai and no one in the mixed martial arts worlds can compare to Silva's punches, kicks, elbows and knee strikes. Silva was 15-4 in organizations such as Pride FC, Cage Rage and Mecca but his four losses came at times in his career when he wasn't taking mixed martial arts nearly as serious as he has since he entered the UFC. It should be noted in one of his four losses he was disqualified for an illegal kick. Personally, I don't care about Silva's record or fight history pre-UFC… because all you have to do is look at his UFC fights and you will know what is up (if you don't already, you clearly don't watch the UFC). In order, Silva has made quick work of Chris Leban, Rich Franklin (to win the Middleweight title in his second UFC fight), Travis Lutter, Nate Marquardt, Rich Franklin again, Dan Henderson, James Irvin, Patrick Cote, Thales Leites and Forrest Griffin. The only fighter to make it all five rounds was Thales Leites and Cote surprisingly lasted longer than any other fighter when he was technically knocked out at 0:39 on the 3rd round due to a knee injury.  Silva holds the record for consecutive wins in the UFC at ten, and to be honest, there is no reason at all why he won't knock Maia flat on his back and add one more win to the record.
TheCoach's Pick: Silva via Knock-out
Links from around the web:
Filed Under: Sports
About the Author: TheCoach knows his stuff. Now you can either utilize the knowledge, or regret that you didn't.
Comments (6)