NateBlack | Nov 15, 2011 | Comments 1
I don't care what the networks say, Community is one of of the best comedies on television right now. NBC's decision to remove the show from it's prime time spot is a huge mistake! I've read that the series' ratings have gone down as of late, but I'm going to be the first to suggest that Community's demographic audience are probably the worst abusers of streaming/downloading sites, like the ones specified in articles like this one. It's nerd-comedy for a nerd era! If they tracked the downloads, I'm sure they'd see that their audience has rapidly multiplied, but I realize that networks don't give a flying-seven-forty-seven-fuck about that, so I think it's up to the true fans of Community bring this show a broader audience, and hopefully help improve ratings.
My personal contribution to the cause is this complilation of The 40 Sexiest Photos Of Alison Brie (Annie), arguably the hottest actress on the show (if you're a Gillian Jacobs/Britta fan, you need to back the fuck up). I wasn't a huge fan of Alison on Mad Men in her role as Trudy, because she was a massive bitch, but her character on Community has so much of that innocent-nerd-girl-with-a-hidden-rack appeal that's just oh-so-hot right now!
Want more Alison? Check out the web series she did a while back called "Hot Sluts" if you have an hour or so to kill. Each episode is only about 5 minutes long, and the series is about, as ridiculous as the title sounds. Alison of course plays an innocent small town girl that gets a job at a strip club to help follow her dreams, and of course is led to expose more of her wild side. Don't take the plot too seriously either, because it's supposed to be bad.
If you're still not on the Alison Brie train, check out some awesome moments in Brieness captured by video. I don't know about you, but when I look at this girl I can't help but fall for the "Megan Fox" effect- dark hair, blue eyes, and ample cleavage #FTW
Long Live Greendale High! #OccupyNBC
Rapping On Attack Of The Show
Hot Sluts Trailer
Complex Photo Shoot
Men's Health Shoot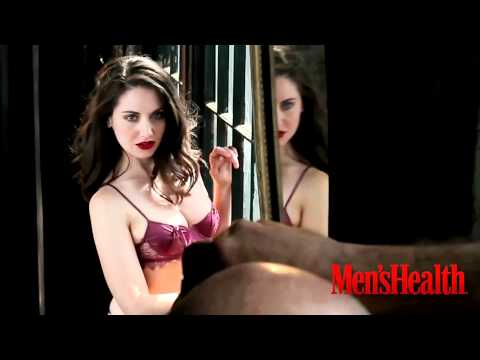 Links from around the web:
Filed Under: Women & Relationships
About the Author: NateBlack is doin pretty good as far as geniuses go. Arrogant, insightful, and humble, Nate possesses one of the most dangerous minds of our generation. Stay tuned for More News, Re-Posts, and Originals from this modern day scholar. *If any of you are interested in writing for LDU contact 'Nate Black' via Facebook or nathan@lionsdenu.com*
Comments (1)