gridid | Sep 26, 2014 | Comments 0
This Friday, September 26, The Hoxton and Focus Fridays are bringing the knights of the French Express North American tour to Toronto. If attending this night you can expect to find a night of some deep house, nu disco and maybe a little taste of G House. Not a bad night out if you're down to groove.
French Express – protectors of the feel good, knights of the night- was started in 2008 by DJ/Producer Perseus and now has a talented roster of artists who all know how to get a room dancing. Friday will include Moonboots and Isaac Tichauer and special guest Ben Pearce.
Warming up the night is our local act City Kid Soul, sure to be a treat. With their unique style of deep house meets G house, they are as fun to watch playing as they are to dance to. The kids have been on fire since they touched down in Toronto earlier this summer- with their releases on downpour. Pay special attention to their "The Queen" EP :
http://www.beatport.com/release/the-queen-ep/1357986 
Isaac Tichauer, originally from Berlin and trained as a pianist, found his inspiration from the Detroit House scene - and now plays alongside his fellow artists on French Express with hypnotizing synths, chords and groove.
https://soundcloud.com/i-d-online-1/isaac-tichauer-music-to-celebrate-xoyo
Moonboots : Any connection to Bruce Willis or any other famous astronauts has not been confirmed. Moon Boots entered the world in the mid-1980s via Cape Canaveral. After years of service as the preferred footwear of celebrity astronauts (notably Tom Hanks), Moon Boots came to life during a classified experiment aboard the International Space Station. Little is known of what actually transpired aboard the shuttle, but in short, Moon Boots became a sentient creature, equipped with reason, intuition, and groove. Check out his hit Don't Ask Why and prepare to bounce in zero gravity:
https://soundcloud.com/moonbootsmusic/dont-ask-why-feat-kyiki
Finally, special guest Ben Pearce is bringing his hit What I Might Do and all of its deep house glory. Although this is the track that gained him the most attention- the song did go platinum in Europe and then go on to get nods from people like Jaime Jones- Ben Pearce is not an artists to brush off after one hit. His Lego Ep  came out 7 months ago and showcases his talent behind the decks. As his soundcloud states, every song on this EP was made for the dancefloor. Great, so was I.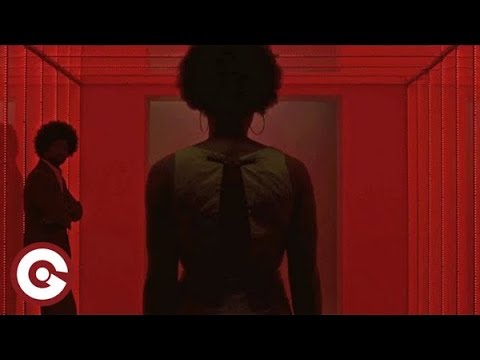 Tickets:  http://www.ticketweb.ca/t3/sale/SaleEventDetail?dispatch=loadSelectionData&eventId=5372175&pl=embrace
Links from around the web:
Filed Under: Entertainment • Featured • Music • News
About the Author:
Comments (0)