NateBlack | Nov 23, 2011 | Comments 2
This likely happened because her father, The Honourable Wayne Gretzky, may be involved with the sale of Maple Leaf Sports and Entertainment, and a little embarrassed by the ample cleavage exhibited in his daughter's TwitPics (see last week's story below). Paulina had been featured on a number of websites, much like this one, but her account remained untouched until we published her photos. 
Second Last Tweet: Having a nice sit down dinner with my dad about social media..haha #SIKEEE

Last Tweet: Taking a break from Twitter for a bit. Happy Holidays!!! xoxo

Account Deleted…
All things considered, we're hopeful that this media coverage will propel her into legitimate fame in the near future. That or she gets Tumblr. Silver lining, right? 
More than anything else in this world, we at LDU appreciate the help of our readers and fans. It there is anything you think should be on the website do not hesitate to let us know. Message me on Facebook, Tweet @NateJamesBlack, or submit to the general submissions@lionsdenu.com. Without help I would never have found out about our featured presentation, Paulina Mary Jean Gretzky. Last night one of the NoteWagon guys posted this link from Edge 102 on my wall, and the rest, as they say, is history.
Paulina is of course the daughter of hockey legend, Wayne Gretzky, and she gets a lot of her striking good looks from her mother, Janet Jones (Janet-Marie Gretzky), who has been featured in a number of older movies, and even posed for Playboy back in the day (keep your fingers crossed boys). Living in LA with her family, likely bored as all hell, 23 year old Paulina has been pursuing a career in music and acting. She's done a number of photo shoots, appeared in the movie Alpha Dogs with her mother, and had a song on the sound track of Laguna Beach called "Collecting Dust" you can listen to below. As it turns out, within the last 2-3 months she's garnered a lot of buzz on the interwebs for Tweeting up a storm, and exposing her fair share of cleavage to the Twitterverse. Not even mad.
Which of course brings us to what I would argue is the most comprehensive gallery of the Paulina on the web right now (you're welcome) including everything from Twit pics, to photo shoots from Kacey Luvi and Elite Traveler, among others. Follow Paulina on le Twitter for inevitably more Twit pics, and if you're a huge fan of her music *cough* you can check out her entire album on Myspace… Ok, so the music is a bit pop-tacular, but hell she's a Gretzky- She can do whatever the fuck she wants.
Some have already mentioned that despite overall hotness she bares an uncanny resemblance to her father, but is that even a major deterrent? Is that weird to say? Would it bother you that every time she smiled up at you, the thought of Big 99 scoring a hat trick might flash into your head? Or is Paulina Gretzky the perfect marriage between the love of the game and the love of fine women? What do you think?
Loading ...
Behind The Scenes At Photo Shoot
Collecting Dust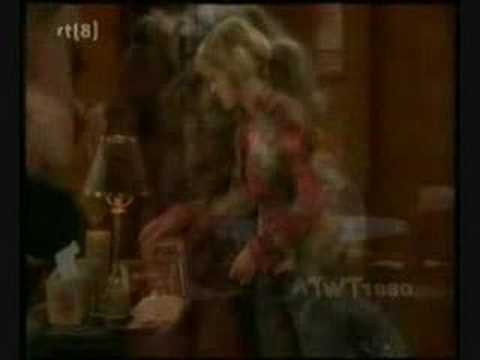 Links from around the web:
Filed Under: Featured • Women & Relationships
About the Author: NateBlack is doin pretty good as far as geniuses go. Arrogant, insightful, and humble, Nate possesses one of the most dangerous minds of our generation. Stay tuned for More News, Re-Posts, and Originals from this modern day scholar. *If any of you are interested in writing for LDU contact 'Nate Black' via Facebook or nathan@lionsdenu.com*
Comments (2)