TheCoach | Jun 25, 2012 | Comments 0
When you take the world's most powerful products and supplements, and combine them with the world's hottest bodybuilding team, you get the largest and most powerful fitness network, Nutri-sups Worldwide.
Nutri-Sups Worldwide has become one of the most internationally recognized and reliable companies in the sports supplement industry, by providing the highest quality, purity and potency giving the finest results and health benefits for clients.
With dedication to continuously update and distribute nutritional products to a wide range of supplements stores Australia-wide, at the most competitive prices with an aim to improve quality of life, and enhance physical and mental performance through superior nutrition and supplementation for their clientele.
With both male and female fitness models from Australia, Canada and the United States, the name Nutri-Sups is revolutionizing fitness, one supplement and model at a time.
Check Out More Nutri-sups Worldwide At Their;
Website, Facebook, Twitter, Google+, Tumblr and Youtube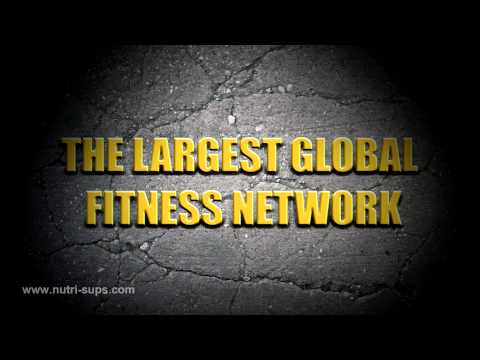 Interview with Josef, CEO/Founder of Nutri-sups Worldwide
After featuring many of your models, we reached out to you and wanted ot feature your company. For those who don't know yet, who are you?
Hey guys, thank you for reaching out to us. I'm Josef, CEO/Founder of Nutri-Sups Worldwide Global Group.
For those who don't know about your company, what does Nutri-sups Worldwide do?
Nutri-sups Worldwide Global Group is currently the World's second largest fitness network with over 2.5 million website subscribers and over 800,000 Facebook fans worldwide. Our corporation is devided into three major devisions:
Manufacturing Devision: Where we custom make many major vitamin/supplement brands on contracts.
Distribution Devision: Where we supply and market the best Nutritional supplements worldwide directly to retailers and sub-contract distribution companies.
Modelling & Fitness Network: This is where we promote and market the most famous glamour and fitness models and this is where many models like Valeria Orsini, Lazar Angelov, Claudia Sampedro have been brought to the forefront.
I do believe that there is a huge connection between fitness and everything we do in life. Above wealth, health is the most important part of our lives, because you can have all the money in the world, but if your health is failing, nothing can buy or fix it. Having a healthy and fit body enables you to succeed in many aspects in life. I personally believe that we have provided huge support for many models to succeed in their careers.
What inspired you to start Nutri-Sups?
I started the company on my own from scratch years ago after going through a big crisis in my life. I feel blessed and thank God everyday for helping me overcome all of my obstacles. Despite all of the hardship, I was able to complete my 2 degrees in University back then. I always believe that the sun rises everywhere, but crops only grow where people have worked hard on them. Same as God. God is everywhere, but his grace will only be on you when you have worked hard yourself.
How has the industry changed since you started?
I do think that the industry is expanding, and more people are doing their very best to live a healthy lifestyle compared to how it was years ago.
How would you describe your personal philosophy?
Everybody has been through difficulties in life. Years ago, I was broke and almost hitting bottom; university and relationship were draining me out. One time I was so hungry, but I didn't have any money to buy lunch, and my only hope was to be able to get the cheapest meal from Maccas that day. After checking my bank account, I had $2.10 left and the meal was $1.95. That was one of the happiest days in my life. Happiness depends on you, so never lose your hopes! I have been broke, I have been through the worst. Now, I am not afraid to take risks, I am not afraid to fail cause the worst I have been through, and it does not make any difference if I have to fail again. When you are pushed against the wall, fighting back is the only choice. Nothing is forever, you should never be afraid of losing anything. You were born naked, so you already have nothing to lose. Fortune favours risk takers. Remember that!
What would you say the greatest accomplishment of the company has been so far? What are you most proud of?
We have partnered up with many famous companies, like Muscle Warfare Inc. ECO Enterprises, CFC Pty Ltd . So far, our biggest and most recent partnership would be with Mutated Nation Inc valued at over $40 million for the 1st year. This allows us to take another step forward to expand our global network.
Mutated Nation - Lazar Angelov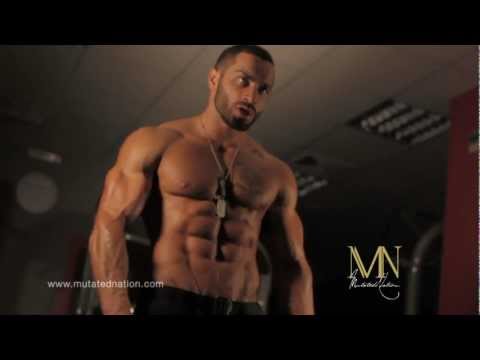 What is it like having some of the best athletes in the fitness world, Lazar Angelov and Claudia Sampedro (to name a couple) represent your company?
My vision is to offer equal opportunities for all models and athletes around the world. No one deserves to be looked down on, but I would only look down on someone if I could help them up! We are blessed to have aligned ourselves with the most respected members of the global fitness and glamour industries.
Is there anyone in the industry growing up that you looked up to?
I dont quite look up to any specific company or organisation, but I believe that anyone either small or big will have something that I can personally learn from, and I am striving everyday to to do so.
Are there any models you'd like to sponsor or work with that you haven't yet?
My Vice President, Mr Scalpa Delorantis is the one in charged of all major marketing campaigns, and model management. He would be better at answering this than I would (laughs)
(So we reached out to Scalpa…)
Scalpa, what models, if any, would you like to sponsor or work with that you haven't yet?
Well, this is a very tricky question, (laughs) I think there are a lot of great models out there who are doing big things. It is very hard to tell you who we are interested in sponsoring, as of right now because I have over 2321 sponsorship applications to go through!! Each model who makes it through round one will have to do certain interviews with us to make sure they can meet our high criteria of being a Nutri-Sups Girl. I mean, many of our current models, for example Valeria Orsini, Nubbia Quezada, Laurita Calderon or Claudia Sampedro have been performing extremely well in every aspect of their lives and careers. This is what we are here, strive to offer the best support and promote the best models. Please stay tuned for our next coming models!
Nutri-Sups provides top-notch supplements, from test-boosters to pre-and-post workout supplements to minerals, antioxidants and amino acids. As the owner of the company, what would you say your favorite supplement is?
Some of my most favorite products would be from the Mutated Nation Black Label range like Albutarex, Testoract, Anavadriol etc.
***Check out three more of their products; NAPALM, NUKE and PROTEIN!***
Your tank-tops have become some of the most recognizable apparel in the fitness industry. Was it ever your intention to sell them, or was it originally just a marketing tool for your models and athletes?
Originally, the tank tops were just made exclusively for our team members across the globe, but they have become so popular that we get tons of emails everyday from consumers asking to own one. Soon, we will release the whole commercial range for it as requested
What has been the most challenging part about running such a successful company?
Some will master and some will serve. Either you run the day or the day runs you; either you run the business or the business runs you. It is not an easy task to stay focused on top of the game 24/7. people think that most successful people out there do not have to work much, and that is wrong. I sometimes have no sleep for two days straight; and my normal bedtime is 6 Am in the morning. The most challenging part is making sure everyone in the company is on the same page, and are well looked after.
What advice would you have for any readers who are inspired by the images Nutri-Sups publishes, but are lacking the motivation?
Don't let people's compliments get to your head and don't let their criticism get to your heart. Follow what you want to do, because anything is possible. People had already moved mountains before they knew they could.
What is the next step for your brand?
Nutri-Sups Worldwide is trying its best to cooperate with more organizations around the world in order to offer more athletic support, and increase awareness in fitness.
Any closing words for both Lions Den U's and Nutri-Sups fans?
The biggest fear a lot of people have to overcome is that if they're real, nobody will like them, but the key to success is being authentic, and being real. In the real world, the smartest people are people who make mistakes and learn. In school, the smartest people don't make mistakes. If you make a mistake, learn from it. It is a very cheap lesson, and it will help you overcome the next one. And Remember, whatever you do, do it with all your heart.
Thanks Josef. You've truly built a top-notch company that will continue to grow and gain success for years to come! We look forward to seeing what you do next!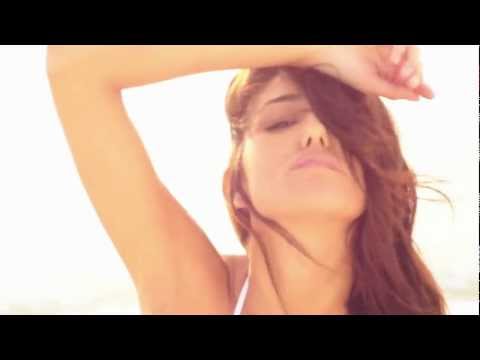 Links from around the web:
Filed Under: Featured • Health & Fitness
About the Author: TheCoach knows his stuff. Now you can either utilize the knowledge, or regret that you didn't.
Comments (0)