TheCoach | May 30, 2011 | Comments 1
Born and mainly raised in Toronto, Mandy Monroe is half Russian, half Chinese and all amazing! At 5'1 and measurements of C34-25-36, her blonde hair, brown eyes and hour glass body is enough to knock you off your feet. Mandy started modelling when she was 18 and took a hiatus until a few years ago, when she was 21, coming back in full force to the modelling world.
Her biggest goal has always been to reach Playboy Magazine, but she admits she's too tattooed for them now, so that will likely never happen (what a shame…) But she does have other magazine goals in mind such as Maxim, FHM, and pretty much any men's magazines out there… so keep yours eyes open gents and for now… enjoy this weeks Monday Morning Mistress.
See More Mandy Monroe;
On her Website, Facebook, Fanpage, MySpace, Twitter, Model Mayhem
Photos Courtesy: Eric Nguyen, WNStudio, Sean Lyn, David Hirsh, Botinov, Dayne Jackson,
Ed Ng, Peter Michailidis, Andrew Cromwell, MB Photography and ProductionsGPL.com
She was also in JD Era's Fame and Fortune Music Video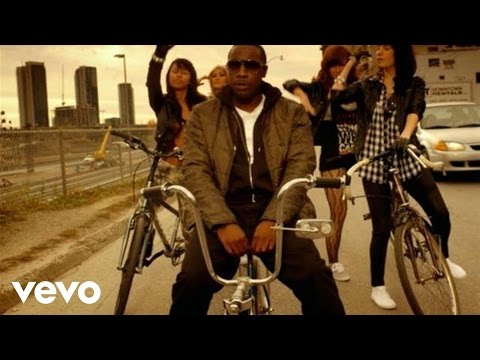 Behind The Scenes
Interview with Mandy Monroe
Who are you and How'd You Get Into Modelling ?
My name is Mandy Monroe and I am a Toronto based model who got into modelling by applying online to Model Search Canada and got chosen to do a shoot for a bridal magazine. Since I was a baby I've loved attention so I always thought I needed to be out there! And here I am!
Who has Your Biggest Influence In Modelling Been?
Nobody has been that great of an influence to me, but I LOVE Pamela Anderson and I would love to reach her status in the modeling world.
Another Beautiful Canadian As Well… Are You Single? Boyfriend? Engaged?
Boyfriendddddddddd : )
Surely He Knows How Lucky He Is Because Not Only Are You Fabulous Looking But When We Googled You, It Appears You Like Cars… Have A Favourite Ride?
Yeah, my favourite car is a classic, 1981 Chevy Camaro!
Are You A Partier? If So, What's Your Favourite Drink?
Jager Booooooooooomb!!!!!! And I love champagne !! : )
What Turns You On?
Honesty and humour.
What Turns You Off?
Liars and cheaters! And 2-faced snots!
What's Your Favourite Part of Your Body?
My chest, they're real and perfect.
You're Right!! We Used Believe "Nothing Is Perfect"… Now? Not So Much! What Is Your Most Embarrassing Moment?
I can't pick just one, for one reason, I am the worlds biggest clutz so I have an embarrassing moment at least once a day, whether it be tripping in the middle of a busy intersection or walking into a door.
What's The Craziest Thing You've Ever Done To A Guy?
With a guy or to a guy? Haha. 'To a guy' would be a better question, because my answer would be I ran my ex over once lol…
Wow, He Must Of Lied, Cheated Or Been A Two Faced Snot… (And Remind Us Not To Piss You Off) BUT, You Asked For It… What's The Craziest Thing With A Guy?
He was driving my 1991 Honda Prelude, going 120 on the highway and I straddled him and did the dirty!
Sorry, We Think That Was A WAY Better Question/Answer… Do You Have Any Secret Or Hidden Talents?

I can do the splits but thats not very interesting. My boyfriend knows most of my secret talents!! : P
Again, He BETTER Know He's Lucky!! You've got a TON of tattoo's. We love chicks with tattoos. How many do you have? And what are they?
I have 14. Chinese symbol for Dragon on back of neck, 4 tribal zodiac signs inside left forearm, tribal sun and Russian writing inside right forearm, Marilyn Monroe quote "A wise girl kisses but doesn't love, listens but doesn't believe & leaves before she is left" inside right upper arm, Grandmothers Russian writing inside left upper arm, barbed-wire around left thigh, Pegasus right side rib cage, tiger (stripes) left shoulder blade, tribal cherries near right hip bone, and a star on my lower right side of my back above my bum.
Where Do You See Yourself In Five Years?
Either as a wife and mommy, or (god willing) as a famous Canadian model : )
Tell Our Readers Something You'd Like Them To Know About You?
I'm as honest and ruthless as it gets, I dont sugar coat jack shit to anyone about anything, and I love all of you that love me, or at least love looking at me!! LOL
What Do You Like Most About Lion's Den U?
DUH… the fact that I'm being featured this week!!! heheheh : )
Links from around the web:
Filed Under: Featured • LDU's Monday Morning Mistresses • Women & Relationships
About the Author: TheCoach knows his stuff. Now you can either utilize the knowledge, or regret that you didn't.
Comments (1)