NateBlack | Feb 10, 2014 | Comments 0
We don't know much about Colombian model, Macri Velez, aside from the fact that her full name is Macri Elena Velez Sanchez (say that 5 times fast), but that didn't stop us from making her this week's Monday Morning Mistress!
Macri is primarily a swimwear model, and has worked with brands like Garotas swimwear and PilyQ swimwear. This 24 year old beauty was also the third runner up in the Miss Universe Columbia pageant back in 2009, has done a bit of runway modeling, and shot for Options Lingerie, but if you have ever seen her 5'9 32-23-35 figure before, it was likely in a bikini.
Strangely enough, we couldn't even find any sign of her on social media, but she's been featured on sites like, Bro My God, Heavy, and BroSome, so we can't imagine her falling off the radar any time soon… Still, having no social media presence is simply poor management. It's 2014, dammit!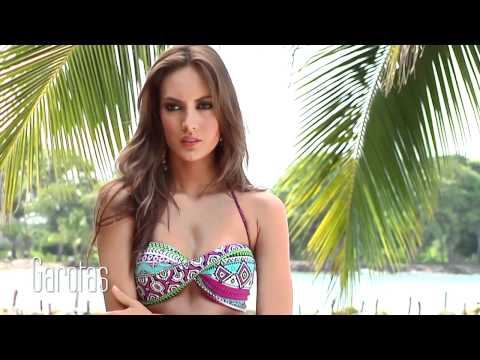 Links from around the web:
Filed Under: Featured • LDU's Monday Morning Mistresses
About the Author: NateBlack is doin pretty good as far as geniuses go. Arrogant, insightful, and humble, Nate possesses one of the most dangerous minds of our generation. Stay tuned for More News, Re-Posts, and Originals from this modern day scholar. *If any of you are interested in writing for LDU contact 'Nate Black' via Facebook or nathan@lionsdenu.com*
Comments (0)