NateBlack | Jun 02, 2014 | Comments 0
Julia Benson, born Julia Anderson, is a Canadian actress who grew up in Vancouver, British Columbia. She graduated from the University Of Brisith Columbia with a degree in theatre and psychology, and trained as an actress at the Atlantic Theater Company in NYC. For one reason or another, Julia has always been drawn to roles in horror and science fiction, which brings us to the reason why I know who she is in the first place- Stargate Universe.
Benson played Lieutenant Vanessa James (endearingly nicknamed Lieutenant Hooters in the online community) on SGU, the second sequel to the cult hit Stargate SG-1 TV series. Vanessa's place in the show's plot was a bit flighty at first (her 38-25-35 figure made it difficult to focus at times), but her character grew as the show progressed, and the role eventually earned Julia a Leo Award for Best Supporting Performance by a Female in a Dramatic Series.
After Stargate Universe was canceled, Julia continued to take roles in science fiction and horror and is currently promoting the recent release of Death Do Us Part (trailer below), with upcoming featured roles in Paranormal Solutions Inc and What An Idiot. Around the time SGU ended (2011), Benson started Nine Worlds Entertainment, with her husband Peter Benson and their producing partner Ryan Copple, and Death Do Us Part is one of their projects.
To find out more about Julia check out her social outlets below, and to see a lot more of Julia get yourself a copy of Masters of Horror Season 2 Episode 9 *winks*.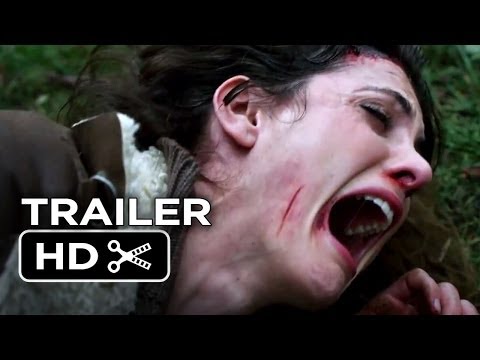 Links from around the web:
Filed Under: Featured • LDU's Monday Morning Mistresses
About the Author: NateBlack is doin pretty good as far as geniuses go. Arrogant, insightful, and humble, Nate possesses one of the most dangerous minds of our generation. Stay tuned for More News, Re-Posts, and Originals from this modern day scholar. *If any of you are interested in writing for LDU contact 'Nate Black' via Facebook or nathan@lionsdenu.com*
Comments (0)