Fashion Fatale | Jun 23, 2014 | Comments 1
With her exotic look and exceptionally gorgeous figure, it's no wonder up-and-coming model Stefanie Knight is quickly making her mark on the industry. At just 19 years old, Stefanie has already been named Playboy's Miss March 2014 Cyber Girl of the Month, in addition to having a very large social media following and fan base!
Stefanie has come a long way from her hometown of Thunder Bay, Ontario, Canada – and we very much look forward to watching her journey as she becomes one of the biggest names in the modeling industry!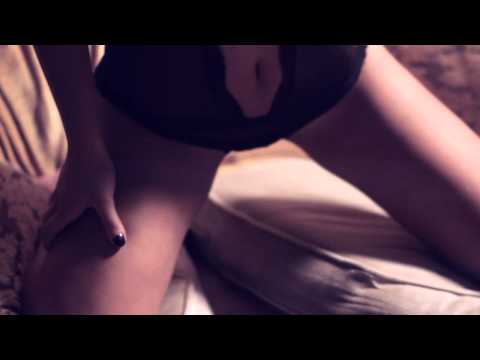 Who are you?
My name is Stefanie Knight, and I am French and Polish. I'm from a very small town known as Thunder Bay, but I am currently living just outside of Toronto.
Which 5 words best describe you?
Positive, passionate, loving, wild and happy.
When and how did you get into modeling?
I got into modeling when I was 17 – A local photographer needed a bikini model, and I took the opportunity. I always wanted to become a model, and soon realized that I really did enjoy it.  So I continued doing photo shoots and once I turned 18 I submitted my photos to Playboy!
You used to be a blonde! Do blondes have more fun or are brunettes taking over?
I LOVED my blonde hair!! I still wake up everyday asking my friends and family if I should go back!! It was for sure very fun being blonde, however, I have an equally fun time being brunette, but I can't promise I'll stay brunette. I think everyone needs to try being blonde at some point!
How did you react when you found out you were going to be Playboy's Cyber Girl for March 2014?
I was so excited and couldn't wait to get on set with Playboy again!! It really is an amazing experience, being apart of the Playboy Family. I can't wait for the voting for CGOY15!
You take great selfies! What advice can you give to help us maximize our chances at looking as amazing as you?
I actually just had a product sent to me called "Cellfy " (cellfy.co).  This may help!!
Do you have any advice for photographers from a model's point of view?
Yes – Relax! Have fun with the crew and don't be reserved. The more fun and silly you are, the more comfortable the model will be, and that kind of attitude brings out the fun side of us too!  When my photographers are fun or complimenting, it makes me feel sexier and more comfortable in front of the camera!
What is the most awesome place your modeling has taken you so far?
Well considering I'm from Canada, Los Angeles has been my favourite place to travel. I love exploring LA when I have free time! I also just came back from NYC, and that was always on my list of places to travel to!!
Which publications are on your bucket list?
I would love to get published in Maxim!
What is your signature dish?
I enjoy baking – My cheesecake is for sure my signature dish!
If we pressed play on your playlist what would we hear?
OrNah, Kid Ink, or Rihanna
What's the craziest thing you've ever done to get a guy's attention?
I can't say I have really done anything crazy to get a guy's attention, but I definitely give my "I want you" eyes and when I do, you will know I want your attention!
With so much competition in the industry, what makes you different?
I think my look is very different. No one can ever guess my ethnic background and I am all-natural, which is very hard to find these days!
What was the last thing you laughed out loud at?
The other day my girlfriend and I walked in to the men's washroom by accident and all the heads turned… It was very awkward and shocking in the moment!
What would the title of your autobiography be?
How To Live Through It All.
What do you have planned for the future?
In the future I plan to continue traveling for on-location photo shoots for international magazines! I'm also planning on coming out with my own line of men's t-shirts and hopefully lingerie!
Any memorable quote or final words for your fans and the readers of Lion's Den U?
Thanks for reading!
Links from around the web:
Filed Under: Featured • LDU's Monday Morning Mistresses
About the Author:
Comments (1)