GlennCocoRadio | Mar 07, 2012 | Comments 1
Hey, you're back! Not that we're surprised, what, with how good looking, charming, witty and… did I already say good looking, those hosts are. Fresh off the boat from a very Cancun spring break, local celebrity Lil Jon Nate Black is armed with stories to kill (no really, if he tells you, he'll have to kill you, but rest assured, you will go laughing.) Reminding us that Jordan IS JoSo, Sowumni slips comfortably back into the role of clever tormenter on a mission to upstage his goofy, older co-host. Let's not forget that gorgeous redhead in the corner. As funny as she is beautiful, it's a wonder our audience doubled after Ms. Mahoney promised to immediately shed her clothes to any song by The Weeknd. (Hey, Nate, can we get some Weeknd up in here? It's time to solve that whole "does the carpet match the drapes" mystery once and for all.)
All jokes aside, it was an eventful week on campus and in pop culture, and these three have an honest and hilarious perspective worth listening to. Whether they're butting heads (they usually are) or bumping elbows, there's no beating around the bush (I should probably speak in more cliches, I don't think I use enough here.)
This week, our hosts talk about the results of this year's controversial USC elections, the undeniable douchebaggery of the hacker and his self-indulgent 10 minute video confession, the linebacker-style tackle of Weldon's laptop thief, and hit you with everything you need to know about movies, music and upcoming concerts.
Catch the summary and podcast of this week's show below. And be sure to tune in every Friday from 11am-1:30pm at lionsdenu.com/radio or 94.9 CHRW. Hit play and scroll down as you listen!
This week's bumpin' beats:
Andy's Ill and Overwerk – Stop, Drop, Roll
The Weeknd – House Of Balloons
Wolfgang Gartner ft. Will.I.AM – Forever
WTF moment of the Week:
Meg: OMG! Snooki is pregnant! You heard it here first. No seriously, official confirmation of the ill-fated baby hit the Interwebs today, but was on the airwaves last Friday.
Krystal: On her Spring Break trip to Cancun, Krystal, the show's producer, was hit on by a midget little Mexican with a mullet. It's as funny as it sounds, so listen in for more details.
Nate: Student from Fanshawe attempts to steal laptop in Weldon, but gets jumped by two UWO students.
Nate compares the heroic act to the famous Terry Tate office linebacker video, and I'll take any excuse to watch that again.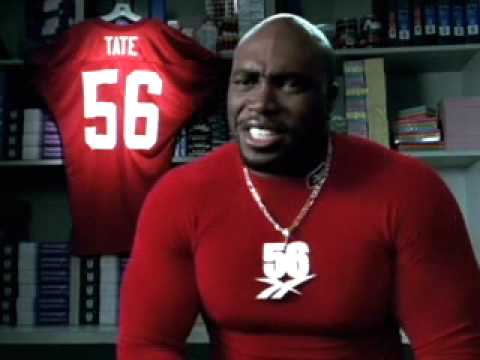 Jordan: Nate being mistaken for Lil Jon in Cancun, as families in the street asked him to pose for photos with their babies. If the idea of Nate holding somebody's baby wasn't enough to have you calling child services, Sowunmi hits the spot with this hilarious quote: "What kind of parent would give their baby to a man who once held a pimp chalice filled with "crunk juice"? Touche. 
This Week's Hot Topics:
On campus
USC Election Results
Congratulations to Adam Fearnall, next year's USC president. But, the hosts don't waste any time  getting to what's important; the telling photographs  featured on the front page of The Gazette of each candidate's reaction to the news. With Fearnall expectedly ecstatic, and the other two candidates looking disappointed, yet tasteful and proud of their competitor, Sowumni's attention drifts to the photo of Jon Silver, looking about as entitled and angered as J. Cole when Bon Iver took home the Grammy.
Hacker apology video
But seriously, who does this guy think he is?
Art Galleries at Visual Arts 
Mahoney is a unique perspective on UWO as a Visual Arts major. She reminds our audience that next this week, in place of exams, the art classes will be putting on shows open to the public in the Labatt Visual Arts Building (next to NCB). The opening reception will take place TODAY at 5:30pm and food and drinks will be provided. If you've never been to the Visual Arts building, it is an art exhibition in and of itself and is definitely worth checking out. Plus, as Black is quick to point out, the galleries are a great place to take a cheap date. Who am I to turn down free food?
Great Canadian Chill this past Saturday
Nothing like a charity polar bear dip to pregame for the bars. This past Saturday, many Western students participated in the Sears Great Canadian Chill in Vic Park. Find out more about the event and cause at thesearsgreatcanadianchill.ca
Movies with Jordan:
Project X
An indie spin on the typical high-school party gone wrong story, the much-anticipated movie is sponsored by Vice.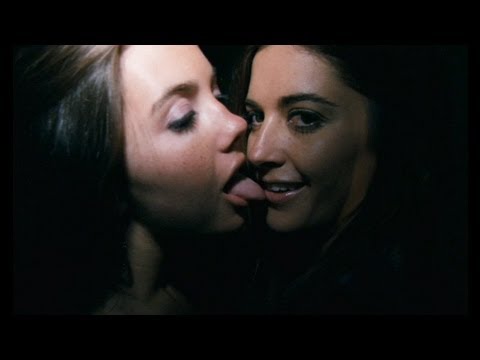 The hype around this movie surrounds the use of highly secretive actual navy seal tactics.
Krystal List Of The Week:
10 Songs That Describe Spring Break
Website of the Week:
Meg: todayifoundout.com Did you know that all zippers say YKK because that company has a monopoly on zippers?
Nate: Tower Defense Games
Jordan: His New Premier Life Weekly Rap Column 
Celebrity Vote-Down:
Loading ...
Loading ...
Loading ...
And just for fun, remember this? (Thank you Google Image Gods…)
What I Hate this Week:
Krystal: Thomas Cook Airlines. Listen as Krystal tells the story of her nightmare travel experience to and from Cancun.
Nate: When Buzz Feed doesn't let Canadians watch Comedy Central videos.
London Upcoming Concerts:
Featuring Marcus Visionary and Kid MK
Thursday, March 8th @9pm
The Mustang Lounge (that new room with the beanbag chairs in it)
Friday, March 9th
Zeds Dead
You won't be going to this unless you have a time machine
It was last Sunday
Postponed until further notice for those who bought tickets
Originally scheduled for this Wednesday, March 7th.
Thursday, March 8th @ 10pm
London Music Hall
Links from around the web:
Filed Under: Featured • LDU Originals • LDU Radio Show
About the Author:
Comments (1)