GlennCocoRadio | Feb 13, 2012 | Comments 0
Hey, you! Time to crawl out of the rock you've been living under and tune into LDU Radio, live every Friday from 11-1:30 with 3 of the funniest people around. Well, one of them doesn't even go here, but let's be honest, after seven years, he's more Western than you are. Nate Black, Jordan Sowunmi and the oh-so-beautiful Megan Mahoney, with her long _CheveuxRoux_ (that means red hair for those of you who didn't pass grade 9 French) have taken over the airwaves and are here to make you laugh, think and quite possibly cry (because you're laughing so hard) – and if you're smart, you will let them.
Talking about everything from pop culture, to student issues, music and all of the crazy things you can find on the world wide web (besides porn), the show really is a can't miss session of awesome. But what makes the show so much fun to listen to is not just the topics, but the hilarious living room couch dynamic between the hosts that will make you feel right at home. Sowunmi and Black (I tried to sound official, but what I meant to say was "these two goons") have a reckless and unapologetic chemistry about them, both on and off the airwaves, that is less father-son and more "prenaturally smart younger brother battles slightly oafish older one," says Sowunmi. Fighting in a way that can only be described as clownish and witty,  there's no denying the two are batting on the same intellectual tongue-in-cheek playing field, and it's a thrill being in the bleachers.
So be sure to tune in every week to watch two black guys double team a hot white chick on the radio and get your weekly dose of quick quips and real talk.
For those of you who missed the show, curse your souls, or those of you who just can't get enough and want a second listen, we will be airing a podcast every week and posting a cliff's notes summary with some of the more hilarious highlights.
Stream the podcast and check out the highlights below, including track listing, links we shared and this week's Celebrity Vote Down!
———————————————————–
This week's bumpin' beats:
Marvin's Room - Drake
Drake – Practice
The video for this track is drenched in Internet hate. Listen as Sowunmi goes in on the mostly female haters and defends the video's integrity from front to back, especially back. But really, how is that booty eeeeven real??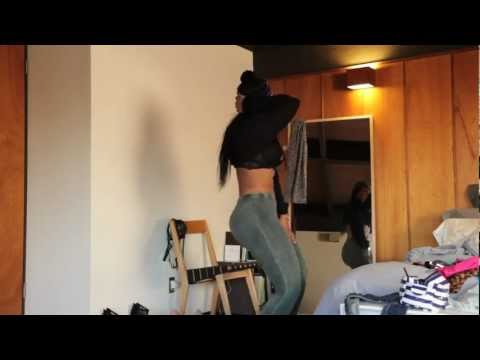 Young Jeezy ft. 2 Chainz – SupaFreak
This explicit video is a must-watch – and as you will hear many times throughout the podcast, Young Jeezy is COMING TO LONDON on April 5th courtesy of the man, Cory Litwin, and you can get your tickets here.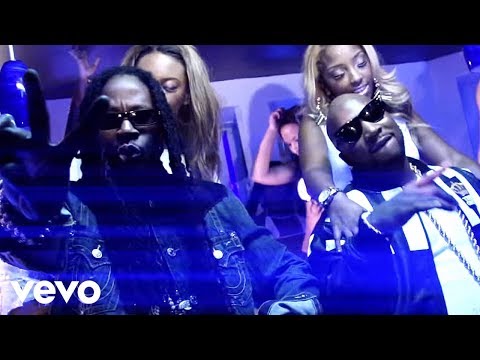 Somebody That I Used to Know – Walk off the Earth (Gotye – Cover)
Mac Graham – Midnight (OVERWERK Remix)
I Would Fall – J LAH (Original Mix)
WTF moment of the Week:
Meg: Shared a story about feeding a dog Doritos outside Jacks the night before to ward off his creepy owner
Krystal: Was accosted by a flasher on her way to campus
Nate: Republican John Fleming shared The Onion's Abortionplex article as fact/Queen's student breaks into athletic centre to steal barbell and returns to take the chin-up bar as well (was he drunk? or just stupid?)
Jordan: "CAN YOU MAKE THEM WEAR GLOVES WHEN THEY MAKE MY BAGEL?" (Tim Horton's in the UCC rant) /Meme overdose and the memification of our lives. But really though, whose face hasn't been memified? We've had enough. Hilariously enough, Jordan's later pick for website of the week is a meme.
Interview With UWO's Challenge and Change Student Group
Run children's program at family shelters
Awareness campaigns on campus
Upcoming speaker series: Patrick Sullivan (a former drug addict involved in prostitution in Toronto) tonight in the UCC.
Where they will be this week: Monday indoor booth in the UCC, Tuesday sit out for awareness, Friday indoor booth
$15 challenge: try to live on only $15 for a week!
Want to get involved? Visit their Facebook page
Movies with Jordan
Safehouse starring Denzel Washington and Ryan Renyolds
Journey 2: The Mysterious Island – The Rock
The Vow – Channing Tatum The Joke and Rachel McAdams (Jordan's rant about Tatum's Oscar-worthy performance and the realistic nature of this plotline will keep you laughing until next week's episode.)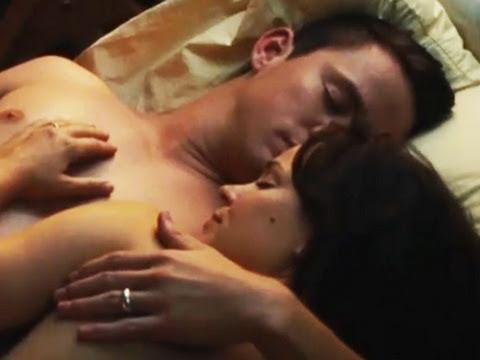 Ramparts – Sigourney Weaver, Steve Bucshemi
Interview With USC Candidate Logan Ross
Listen as the little girl who has flown under the radar grabs everyone's attention! Super cool, totally approachable with legit ideas to boot, Ross wants to give students an outdoor beer garden for Frost Week and bring Epic Meal Time to campus! Throughout her interview, Logan shows off the confidence and chutzpah she's been missing in the debates, and brings forth her promising platform. Listen in and remember to VOTE!
This Week's Hot Topics:
Gisele Bundchen Rant
"I don't know why they dropped the ball so many times, my husband can't catch and throw the ball at the same time!" …uh oh Gisele…you're in trouble!
World Star Hip-Hop
This week, the blog has gotten
profiled in New York Magazine
and on CNN, which is a thrill for long-time fans and supporters like Black and Sowunmi!
Krystal List Of The Week
Western U Commandments

I, Western University, am thy school. Thou shall not put other universities before me…Especially not Queen's… they suck.

Thou shall not put any colors before purple… try to stick to pantone 268 while thou is at it

Thou shall not change my name in vain… Damn, you guys suck at this.

Keep the Western Trinity of days wholly wasted: Homecoming, St. Patrick's Day, and New Year's Eve.

Honor thy father and mother…as long as they pay for your rent and the gas for your Audi R8… and your grad trip… they totally promised to if you kept your grades up.

Thou shall not kill…unless its your liver.

Thou shalt not commit adultery, for thou shall never get married unless thou cleans up it's act… so don't even worry about it

Thou shall not steal…unless someone else stole your jacket from coat check…then thou art owed by karma… grab the leather one

Thou shall not bear false witness…unless thou is drunk… or applying for real people jobs

Thou shall not covet thy roommate's hookup…unless they are on break, and weren't good for each other anyway.
Website of the Week
Nate: Playboy.com — Nate cites this article as his reasoning behind this week's pick
Jordan: LadiMeme.tumblr.com
Megan: 8Tracks.com (handcrafted internet radio) — On Meg's walk to school, she listens to the "Grade School Grind" Playlist
Celebrity Vote-Down
Loading ...
Loading ...
Loading ...
And for our female listeners…
Loading ...
What I Hate this Week
Nate: People that touch my hair at the bar
Megan: Valentine's day overload in the stores
Jordan: Brings it back to Meme overkill. Just stop people.
Thanks for tuning in, and be sure to catch the crew when we get back from our much deserved Reading Weeks!
Oh and, if you loved this week's show and just can't wait for more, catch yourselves up on Podcasts 1, 2 and 3!
Links from around the web:
Filed Under: Featured • LDU Originals
About the Author:
Comments (0)