GlennCocoRadio | Apr 12, 2012 | Comments 1
What's the haps, yo? Oh, you've been waiting all week for tomorrow's episode of LDU Radio and you want an exclusive all-access pass to last week's? Well, you're in luck because I'm here to break it down for you so you don't miss a minute. Jordan's finally back from obscurity, Cory Litwin's in the hizzy to hit you with the juicy details from Ultra Music Festival and the show kicks off with a trip down memory lane to an old classic you all know and remember, called 'Crank Dat' by a young rapper named Soulja Boy Tell Em' (I think I may have seen that once on the Youtube!)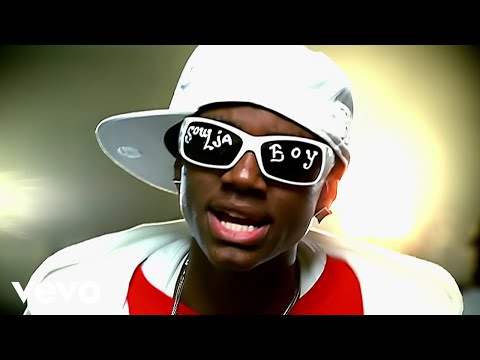 It's been an eventful week in pop culture from music to movies and all of the crazy things to be found on the world wide web, so hit play on that podcast and scroll through the recap so you know what's up!
This week's bumpin' beats:
KJ – Still Ill (OBGMs Remix)
Drake ft Lil Wayne – HYFR
Sweatshop Union – Sunburn
Nelly Furtado ft K'Naan – Is Anybody Out There?
The Gracious Collective – Eaten By The City
Grimes – Vowels = Space And Time
Young Galaxy – Cover Your Tracks
Thomas Gold vs Kaskade – Let Me Go Alive (Binary Remix)
Young Jeezy ft. Jay-Z and Andre 3000 – I Do 
Akon ft. Young Jeezy – Soul Survivor
WTF moment of the Week:
Meg: Handed in her final University paper.
Nate: Alicia Silverstone feeding her son by chewing his food and spitting it into his mouth
Special Guests:
Welcome to local London celebrity Cory Litwin who is fresh off the boat from Ultra Music Festival with a first hand account of the most bumpin' weekend on the planet, and is a total natural on-air.
This Week's Hot Topics:
Trayvon Martin: Listen in to this enthralling discussion on the most controversial case of the year, how the Twitter generation affects public opinion, and what American presidential candidates Obama, Gingrich, Romney and Santorum have to say on the matter.
Ontario legalizing brothels: #jackthesextax
Rob Ford: "Everybody who voted for him, how funny is this for you?" – Jordan Sowunmi
What's on Campus: CAISA Fashion Show, The Gazette Parody Issue, the brilliance of Forgione as told by Jordan
Western grad Diallo Johnny gets his film accepted to Cannes 
Rihanna acts like a total G when asked about her relationship with Ashton Kutcher in a press conference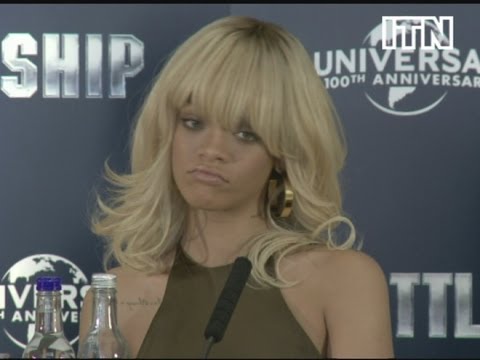 Justin Bieber: what will his career look like in the future?
Lil B's influence on this generation's Internet rappers 
Odd Future's groundbreaking 10 MINUTE video for Oldie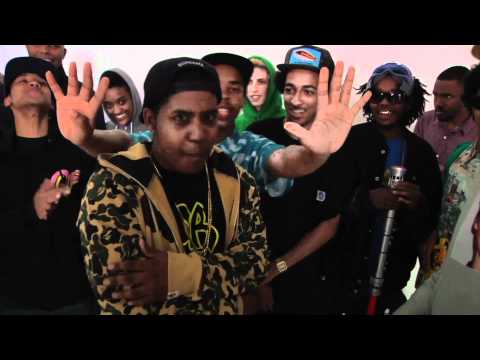 Ultra Music Festival in Miami with Cory
Madonna changes name to MDNA and came out screaming "Who's seen Molly?"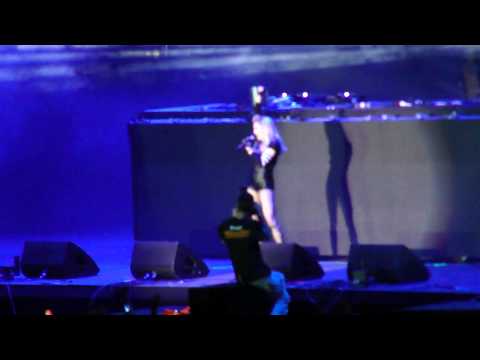 Drake vs. Wheelchair Jimmy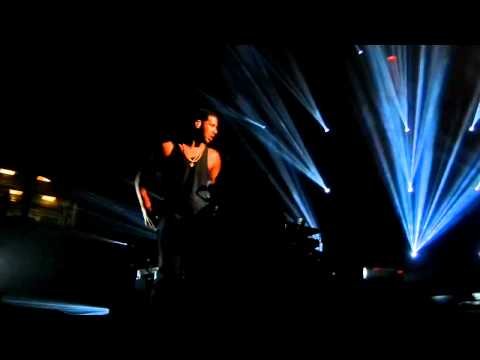 Hunger Games Racial Tweets: Central character, Rue, was cast as Black in the film adaptation of the series, causing an outburst of racist reactions and intense debate. Click here to find out more.
Krystal List Of The Week
Top 10 fake slogans for UWO bars
The Barking Frog: Much better than the peeing cat
Club Rouge: Raising Western stippers since 2010
JBR's: we dont remember what happened last night either
Ceeps: Where one line isn't enough and no line is a short line
Tap House: We were cool before cool was being cool and then we weren't
Molly Bloom's: Not your average hoe
Diesel: Darker and louder than you expected, just like your first time with a Black girl
Jack's: Never bring a knife to a gun fight
Up on Carling: Where English is optional
Cobra: I swear this is not 29 & Park with a new name
Fact of the week: Sophia Vergera is naturally a blonde
Movies with Jordan:
Wrath of the Titans - This Clash of the Titans sequel stars Sam Worthington and Liam Neeson
Mirror, Mirror - This modern Snow White inspired picture stars Julia Robers and The Social Network's Armie Hammer
Intruders – Starring Clive Owen (mmm)
Website of the Week:
Jordan: thewamagazine.com 
Meg: iwastesomuchtime.com 
Okay listeners, it's time for me to sign off, but be sure to tune in tomorrow from 11 to 1:30 on lionsdenu.com/radio or 94.9 CHRW if you're from the stone ages and check out all the other show podcasts and recaps written by yours truly at lionsdenu.com/podcasts
"SHOUT OUT TO SECRET PORN FOLDERS" – Nate Black
Links from around the web:
Filed Under: LDU Radio Show
About the Author:
Comments (1)