TheCoach | Apr 23, 2012 | Comments 0
Our readers always voice their pleasure by clicking the "like" or "pin it" buttons at the top and bottom of our Monday Morning Mistress features, but sometimes people enjoy one model over the next. While we love every woman we feature here at LDU, when we reach out to a model like Dana Marie, who has hundreds of thousands of fans all over the world, it makes us smile just a tad more when she replies with interest.
When you combine an extremely big name, with an extremely awesome website, you get one of the hottest and sexiest features possible, as we have one of the biggest galleries to ever grace the pages of the Den.
If you recognize Dana, it's likely because you love Playboy as much as we do, and know she was Miss Playboy Social for August 2011. She also landed Miss November 2011 with Pokercenterfolds.com and runs her own clothing line called BaddCouture with you can follow of Facebook HERE.
She's also done work with www.insatiablephotography.com; and clearly knows how to market herself to her appreciative fans. You don't have a fanpage with 150,000 'likes' (and growing) without doing things properly, but it also helps when you're a brunette bombshell with a body men love to look at… deadly combo.
2011 was a huge year for Miss Dana Marie as she dabbled in other projects appearing in Edward Thomas Cigar Calendar,"Girls of Facebook" Calendar, "Ithaca Bombshells" Calendar and January "Babe of the Month" in FASTLANE Magazine. Things haven't changed for her in 2012 as she's taking up right where she left off; already working with Super Street Bike Magazine, Easy Rider Magazine.
Sometimes words can't ever do justice for the pictures models take, so after reading the interview and subscribing to Dana's social networks, make sure to check out one of the hottest galleries… of all time.
Can't get enough Dana Marie? Check out more at her:
Facebook (X2), Fanpage, Twitter, Tumblr, Model Mayhem,
or add her on Instagram (@ModelDanaMarie)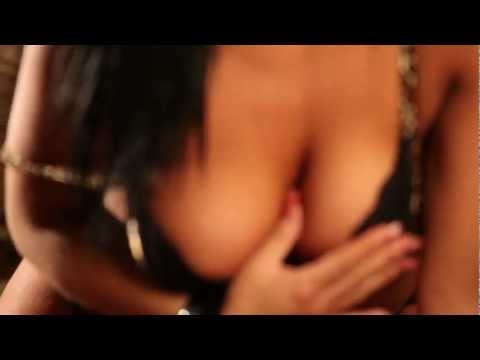 Interview with Dana Marie
Who are you?
Dana Marie.. from NY.. I'm a mixed breed, and I'd be here forever if I told you all that I am!
Alright, Well what 5 words best describe you?
Intelligent. Independent. Creative. Funny. Sexy ; )
What is the best apart about living in New York?
The city. Nothing else like it in the world!
When and how did you get into modeling?
Just wanted to be like every other girl… get some professional pictures taken. I wasn't a REAL model until about 2 years ago.
Is there anyone you look up to in both modeling, and in life?
I have a crush on Kim Kardashian, does that count? No seriously, my mother. She's my inspiration.
What would you say is your biggest accomplishment?
Shooting for Playboy! It was a once in a lifetime experience!
From what we hear that's what most models say! Congrats, as 2011 was a huge year for you, highlighted by being Playboys Miss Social as well as a Poker Centerfolds Girl. What do you have in store for 2012?
Taking over the world! I put out my own calendar this year, and will be reintroducing my fashion line. Just networking and seeing wherever that takes me!
We'll keep on watch! With so many women trying to make it big in the industry, what do you feel has separated you from the rest and helped you reach the success you have?
My attitude. I work for everything I have – I don't expect it to fall on my plate.
On a less serious note, living in New York, there are many sports teams, do you have any favourite sports, teams or players?
Yes, but they aren't from NY! I'm a die-hard Dolphins fan. But I do like the Yankee's too!
Do you have any pet peeves?
Stupid people..especially when they open their mouth.
Ha! Well said. Who is your celebrity crush, You mentioned Kardashian earlier??
Yup! Kim K!
If you had three wishes, what would you ask for?
HA! Is this where I'm supposed to lie through my teeth like Miss America would?
.. seriously though..
For happiness in all that I do.
Success.
And that my family has everything that they want and need.
And you're 2012 Miss America is…….. What do you feel your sexiest in?
Sweatpants, wife beater and fitted!
You are self-admitted to be very 'edgy'. What's the craziest thing you've ever done?
I can't put my finger on it… but it was probably topless. haha.
Nice. Name something you haven't done that you'd love to?
Well, I'm NOT much of a thrill seeker if you believe that… so I'd have to say.. make a million dollars : )
What turns you on?
Intelligence, style and attitude.
What turns you off?
Untelligence. You really can't fix stupid.
What do you like most about your body?
My tan! haha. No really.
Where's the craziest place you've ever hooked up with someone?
Police car count?
Absolutely… question now is whether of not he was on duty… but we won't call him out. Top or bottom?
Neither. In front! ; )
Does size matter to you?
Ehhhhhh..
Do you have any piercings or tattoos? If so how many and where?
18 piercings: nose, labret, monroe, lip, tongue, 4 in belly button, horizontal hood, 2 in each ear, 4 dermals (2 back 2 front).
2 tats — one on my lower back and one inside my lip!
What would be your dream photo shoot?
With an amazing glamour photographer on the beach in FL at sunrise!
If you wrote an autobiography, what would you name it?
Crazy Bitch
Any final words for your fans and Lions Den U?
Thanks for the feature! Shout out to Team Dana Marie! ; )
Thank Dana! Best of luck taking over the world!
With Dana Marie having 150,000 likes on her Fanpage…
…We put together her hottest 150 pictures!!
Enjoy!
Photos Courtesy: Paul Grupp, Marc Mauro, CJ Stanley, Peter Faulk, Mark Emerson, George Menge,
Russell – Arrowhead Images, Sheena – Enchanted Reflections, Andy – AK Photography
Mark Arcaro, Frank Rapant, Matt – Picture Perfect Studios, Chris – CLo Photography,
Keith Toffling, CC Imaging, ACPhotography, Branchifortography, Robert Mitchell,
Judy – JFlash Photography, Rick Trottier, Robbie Hassett, Al Salerno, Rob Anderson,
Joshua Paull, Scott Evans Photo, Pete Foster, Alx Guzman, Bill Munster, Evan Lauber
Links from around the web:
Filed Under: Featured • LDU's Monday Morning Mistresses • Women & Relationships
About the Author: TheCoach knows his stuff. Now you can either utilize the knowledge, or regret that you didn't.
Comments (0)