NateBlack | Jan 05, 2012 | Comments 0
Ok, I understand that this video is in fact crazy as all hell, but I hate the fact that we live in a society where people feel the need to yell "World Star! World Star!" every time they think they're videotaping something crazy. Damn you WSHH for infiltrating our lexicon. Anyway, if any of you have more information on this video please share, because it is hands down the strangest "fight" I've ever seen. No real punches are thrown in this Chinatown Montreal brawl as far as I can tell, but everything else in The New Dynasty restaurant was. Chairs were flying along with knives, forks and even the tables are up-ended. What le fuck? Even The National Post didn't have too much info, other than the fact that damages are going to run $10-$20 thousand!
And the oddest part of the whole video, comes near the end… When one of the girls goes back to get her food before she leaves. Wow, that must be some good-ass fried rice!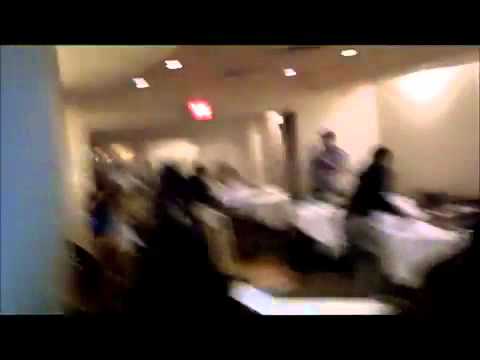 Links from around the web:
Filed Under: Daily Re-Posts
About the Author: NateBlack is doin pretty good as far as geniuses go. Arrogant, insightful, and humble, Nate possesses one of the most dangerous minds of our generation. Stay tuned for More News, Re-Posts, and Originals from this modern day scholar. *If any of you are interested in writing for LDU contact 'Nate Black' via Facebook or nathan@lionsdenu.com*
Comments (0)