NateBlack | Jun 17, 2011 | Comments 3
Last week we brought back Fitness Friday with Zuzana and this week we start our new format by interviewing former Playmate, fitness expert and co-founder of KulaDevi, fitness professional Amy Lynn Grover (NSFW). Amy is an accomplished yoga instructor, NASM certified trainer and nutrition specialist. We are dedicating this summer to featuring local personalities, and while Amy currently lives in LA, she was born and raised in Canada. Check out the gallery of previously unreleased photos below, as well as some of our favourites and learn more about Amy and what she's up to in her interview with Lion's Den U! Don't forget to stalk her through the Twitterverse (@amylynngrover), creep her on Facebook, and check out the official KulaDevi website!
What's your background (nationality/ethnicity)?
I'm Canadian and of British decent.
Where did/do you go to school?
I went to school at Unionville High School, and then I studied Business & Marketing at Seneca College
Ever drink at Jake's in Unionville?
Hahaha I love Jake's and the Arms… Aww now you are making me homesick – I miss the Ville!!
What do you love most about what you do?
I'm so passionate about health and fitness, it's hard to pinpoint on anything specific. I love seeing the transformation in people, getting them connected, starting with the inside and working outwards.
How did you get into fitness?
I've been passionate about nutrition, health & fitness my entire life. I did a bit of everything growing up; I was a competitive dancer; I ran track; played volleyball and basketball; gymnastics; figure skating; synchronized swimming; and I still wakeboard and snowboard.  I took circus class a couple of years ago and I love doing pole dancing with tricks. It's such an amazing workout.  I've always loved being active, I love to sweat and I love the rush.
What achievement are you the most proud of?
I've had many successes from my modeling and acting career, that's why I made the huge move from Toronto to LA, however I recognized that this life and the Hollywood BS wasn't all that fulfilling. I'm most proud of myself for evolving, growing up and letting myself follow my true dream.
We did a shoot with one of the girls from Get Out Canada, what should we look forward to on the show?
Get Out is a fun show to film, the girls are a ton of fun to hang with and we get to do some incredibly wild stuff! I've been on so many adventures from skydiving, to surfing, zip lining through the jungle, a
temazcal steam bath that cleansed my ovaries – you name it.  Plus we get to stay in some amazing destinations.
Can you explain more about this "ovary cleansing" you had?
I can say a few things… In the temazcal steam bath we were lead through the four phases of cleansing and the five points of visualizations. After one hour in that temazcal we emerged reborn and rejuvenated, at that point we slipped into the cold plunge to finish the cooling process.  LOL… Well it might be better if you just saw that episode of Get Out.
You host with Lana Tailor. What's she like? Is she just as hot in person?
Lana is super cute, she is the exact same on  camera as she is in person.  We have a lot of fun together!
Tell us more about KulaDevi!
We host dream wellness retreats all over, starting with Santa Barbara, Mexico, Hawaii and we are planning one in Thailand for NYE '12.  On our retreats, you can expect people of all levels: beginners,
advanced practitioners and athletes practicing with us. Throughout the day, we eat delicious food, do yoga and fitness activities. We have chats about nutrition, detoxification, and what works. There is also a lot of sharing-bonding-hanging out by the campfire, and outdoor fun adventures like surfing, hiking and horseback riding to name a few. We really focus on oneness and connecting. Everything is connected, inside the body, mental state, external body and the external environment.
Why has yoga become so popular recently?
I think Yoga is cool.  It's catching on because you get this "ahhh" high-like feeling when you are done your hour, that carries throughout the day.  You can practice anywhere (no equipment necessary), although I would way rather practice in a big group steaming up the mirrors.  I see guys are starting to realize there are a ton of women in these studios wearing tight clothing… sweating… next to them…   If I had to pick 1 workout to get it all in it would be yoga. It really does do it all: stretches and strengthens muscles, it increases circulation to internal organs and glands, quiets the nervous system, and improves concentration.
What is your favourite yoga pose/routine?
I love to get super bendy, flip upside down, and play around like a kid… And get more than just a kick-ass workout without actually doing some boring workout – That's why I love yoga so much.  My favorite yoga pose is Adho Mukha Svanasana or commonly known as Downward-Facing Dog.  This is pose can be restorative or you can be fully active, regardless this is a super energizing pose that does it all — It gives a good all over stretch, strengthens arms, legs and core, improves digestion, while relieving back pain and fatigue.
Are there any yoga poses that will help our readers in the bedroom?
Actually all of them…  Yoga will give you strength, flexibility and endurance and it works your cardiovascular & respiratory systems.  So whether you are into regular old sex or bedroom gymnastics, practicing yoga will lead to some pretty phenomenal times between the sheets. If you are lucky enough to be with a yogi like I am, say hello to the BIG O factor and well… play at your risk.
If you were going to recommend one product from the KulaDevi online store, what would it be?
We sell a cleanse that rocks everything else out there on the market. This cleanse will set your body right like a reset button… It's eight days and yes you can still eat on the program.  You will also lose 5-15lbs of the gross stuff that has been hanging to your intestinal walls for the last (how old are you) years, and your joints and skin will be smaller and firmer.  Trust me I've done it twice so far…
Do you have any role models in fitness?
I really love what Tracy Anderson, Jillian Michaels and Trish Stratus have done for their businesses.  They have all become icons with their own methods and have created amazing, powerful brands.  Go girl power!
What inspired the crossover from Playboy to fitness?
As a model I was always making sure I was in shape – there is no down time. I always had to be ready to shoot or film.  I think deep down I always loved fitness more than modeling… For me there was so
much more depth and satisfaction in what I was/am doing.
Which photo shoot was the most fun?
All the beach shoots are my favorite..
Do you play any sports? Do you watch any sports?
Recently I've been doing a lot of football running drills, and throwing the ball around.  I miss Hockey!! Living in LA it's hard to find a hockey buddy. I'm into watching football and basketball.
What 3 pieces of advice would you give to someone trying to get into fitness?
Hire a good personal trainer to give you a proper workout through each major muscle group (I see too many people working out with improper form), to get the most out of your time/workout and get the results you want you have to do the exercise properly.
Push yourself, but listen to your body.
Don't go on some silly diet, counting calories, because no diet lasts.  Nutrition is just as important as exercise.  You need to gage your food intake by how much you burn and what results you are trying to achieve.
Are there any success stories from any of your clients you'd like to share?
All my clients end up with a super tight core… Like 6 packs!
What's the last thing that made you laugh out loud?
I just saw Bridesmaids and I nearly cried, I was laughing so hard throughout the entire movie.
What YouTube video do you always share with friends?
I YouTube fitness stuff I want to try or pole dancing tricks that I want to learn.
What's the nerdiest thing about you?
I read a lot of books…  And sometimes I wear glasses when I read
What motivates you when you don't feel especially motivated?
My partner/boyfriend and I motivate each other daily.  Some of my motivation comes from reading Oxygen Magazine, or seeing someone super fit (and healthy).  I get motivated in my workouts by pumping up some loud house or hip-hop music.
What would you rather be doing right now?
Yoga… hahaha
What are 3 things that make you mad?
I don't get mad… When things are annoying or disappointing I just take few deep breaths and move on.
If you had 3 wishes what would they be?
Funny… Everything I need I already have (and so do you).
What is your 5-year plan?
Growing my business is my main focus and priority for the next few years, but in my personal life I hope to be married and have a family.
Do you run into a lot of Canadians in LA?
Yes! Canadians secretly run LA incase you haven't noticed
What do you miss most about Toronto?
I miss my family and my friends (so hard to find good people in LA).  Don't hate, but I do miss the seasons a little – just not the freezing cold part of the winter.
What is your favorite thing to do on the weekend?
I love to do a yoga class first thing, then head to brunch or spend the day at the beach or a pool.
What are you most looking forward to this summer?
Our business is snowballing in many different directions, so there's a lot of cool stuff happening that I'm working on (TBA).  Besides business I'm taking a trip back to the T.Dot – I can't wait to be back and
see everyone!
Any last words of wisdom for our readers?
Do what you do for you; life won't change for your friend if you are 5-10lbs lighter.  Make small changes towards being healthier, make whatever fitness regime you do your lifestyle.  Make smart decisions, and ask for advice – It's okay if you don't know everything, no one does.
KulaDevi Shoot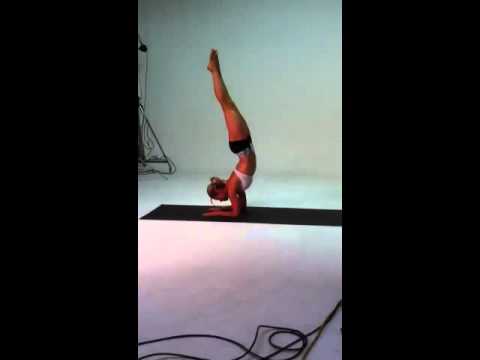 Host of Get Out Canada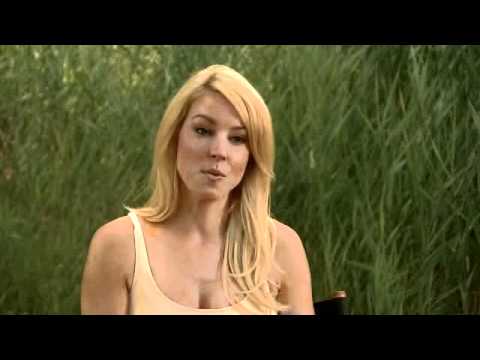 Links from around the web:
Filed Under: Amy Lynn Fitness • Featured • Fitness Female
About the Author: NateBlack is doin pretty good as far as geniuses go. Arrogant, insightful, and humble, Nate possesses one of the most dangerous minds of our generation. Stay tuned for More News, Re-Posts, and Originals from this modern day scholar. *If any of you are interested in writing for LDU contact 'Nate Black' via Facebook or nathan@lionsdenu.com*
Comments (3)