NateBlack | Dec 24, 2010 | Comments 0
Welcome to another week of Fitness Friday Female. This week we shake things up again with fitness model-model-pole dancer-contortionist Deisree Starr. Yes, that's right- Desiree is pretty much a human pretzel, as you've noticed from the photos. I originally spotted her on The Smoking Jacket, and some of those poses look downright painful, but no less impressive. Well, at the very least we know she's flexible. Fitness isn't always strength and stamina, as flexibility will always allow for optimal results. Also she's 40F-24-35 at the ripe old age of 35- Not bad at all!
There isn't a lot of info out there about Desiree, unless you friend her on MySpace, and we're not about to do that, but she has worked with live ESPN events as a contortionist, has done tons of modeling work both SFW and NSFW, and was a featured GrapplingGirls.com girl… Yeah, some dudes are into some weird shit.
Desiree Starr is pretty much what sex looked like in the 90s. Big blonde hair; massive breasts; bizarre swimsuits; and the novelty of insane contortion abilities. Some of those poses are absolutely out there! You're not even sure what you're even looking at in some of them.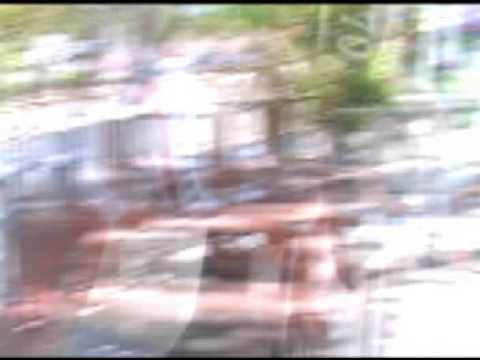 Links from around the web:
Filed Under: Featured • Fitness Female
About the Author: NateBlack is doin pretty good as far as geniuses go. Arrogant, insightful, and humble, Nate possesses one of the most dangerous minds of our generation. Stay tuned for More News, Re-Posts, and Originals from this modern day scholar. *If any of you are interested in writing for LDU contact 'Nate Black' via Facebook or nathan@lionsdenu.com*
Comments (0)