jay | Aug 24, 2010 | Comments 1
Aug 24
Back Squat, 3-3-3+
215 x 3
250 x 3
280 x 10
Holy hell. Back squats to failure (sure they are unsafe if done wrong) are little scary, but pretty satisfying once they're done. A test of strength and will to keep going when everything in your body is saying STOP.
Added a song in to dull the yelling…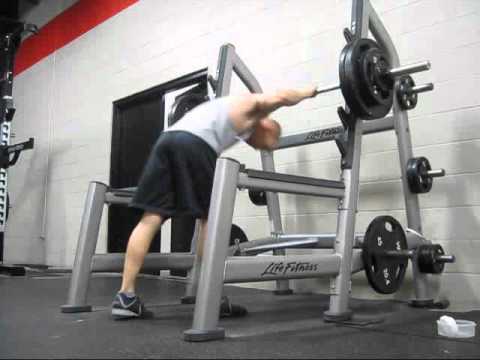 —————–
Tie a five-pound plate to hang an honest 18″ above your tiptoe reach and complete 5 rounds for time of:
50 Jump and touch
40 Squats
30 Sit-ups
20 Push-ups
10 Pull-ups
21:40
I like this bodyweight stuff. Decided to commit to a steady push, first round in 3:30-3:40ish, and held on as best I could.
I tried to just keep going back up to the weight plate no matter how tired. Most ended up being between 4 and 10 jumps at a time.
Squats broken but fast, everything else unbroken reps.
Pushups chest to deck, pullups butterfly kip.
Fought off puking from situps in the 4th round onward.
Was rolling on the ground in pain for a couple minutes, but well worth it.
Here is a shot, post WOD:
Links from around the web:
Filed Under: FIT as F*CK
About the Author:
Comments (1)