Malcolm | Sep 11, 2010 | Comments 3
In the latest example of indisputable proof  that your life would be better if you were a professional athlete, Andrea Bargnani did this photo shoot for GQ last week with his girlfriend, Colombian model and all-around smokeshow Nawal Ayoub Valderrama.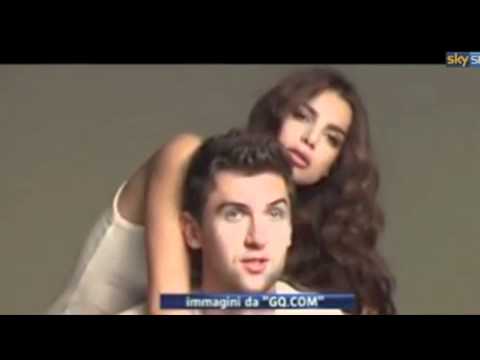 Bargnani's just as awkward in the video as he is in every other circumstance, but he still managed to get Miss Bogota 2004. We're having trouble finding much info on her, including her age, but we can tell you she's a mix of Colombian and Lebanese descent. If anybody knows anything else about her, let us know.  We'll update with anything we find.
It seems like GQ's only released one of the photos, but we'll make sure to get the  gallery up when the issue comes out. In the meantime, you'll have to make do with these:
Links from around the web:
Filed Under: Daily Re-Posts • Sports
About the Author:
Comments (3)