NateBlack | Dec 02, 2014 | Comments 1
With exams looming on the horizon, and all of your friends scrambling to figure out who has the notes they're missing, we wanted to help you make the most of this year's exam season!
Some time ago, we introduced you to the A&O Group's incredible wireless C-Pen scanner and digital highlighter, and we've heard back from a lot of people who have had the chance to use it with amazing results! Based on the success stories we've heard so far, and the fact that the C-Pen is very affordable (their best model is only $159), we believe that this little piece of technology is an excellent option for anyone who wants to give their exam marks a boost!
Here are the 5 Ways The C-Pen Will Help You Crush Your Next Exams!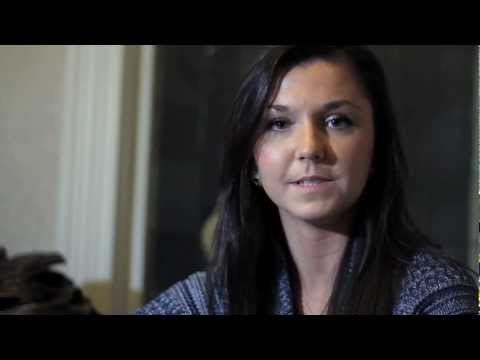 1 – You'll Save A Lot Of Time While Studying
The C-Pen connects wirelessly via Bluetooth to any computing platform, and will help you maximize your study time by making the note-taking process far more efficient. Rather than sitting at your desk, looking back and forth between your text and your screen, you can transfer relevant words and phrases directly to a document by scanning them. This is especially beneficial if you aren't the best at typing without looking at the screen/your fingers, or you're on your 4th or 5th exam, and are finding it hard to stay focused.
No matter what, scanning important text directly to your computer will always be faster than highlighting texts, and then going back to take notes. Not only are you improving your note taking speed, but you're making the act of highlighting a functional step!
2 – You'll Cut Down On Your Own Procrastination
One of the major problems with studying is that it sucks feels tedious, because it can be time consuming, boring, and you always feel like you have better things to do. Maximizing your time with the C-Pen is a major step towards decreasing your bouts with procrastination, because you won't feel like you are performing a series of redundant tasks, and you won't succumb to the same type of distractions.
The ability to transfer notes directly to your screen without actually using your keyboard or mouse pad is a contributing factor in decreasing the amount of procrastination time you spend on Facebook, Pinterest, Instagram, Buzzfeed, or whatever your online vice might be. It is a system separate from your usual computing practices, and will therefore allow you to stay focused longer.
The C-Pen allows you to start working, and stay working.
3 – You'll Remember More Of What You Study
The C-Pen will not only allow you to work faster and deter you from procrastinating, but also help you actually retain more of what you learn, so that you will be more prepared come exam time. There are two main ways this is achieved.
While using the C-Pen, you can activate an audio function that will read text back out loud as you highlight. This ensures that you're not only actively reading, which is achieved by the function of highlighting, but that you're also engaging in audio learning as well. It's essentially like having the notes dictated to you, while reading, which makes sure you're paying attention. This achieves a higher level of focus, and also engages multiple perspectives of learning.
The second way that the C-Pen will help you retain information is in the act of organizing your notes. To many, the C-Pen sounds like a shortcut, but the truth is that you still need to take your scanned notes and turn them into something you can study from before they will be of any use. In rereading information that you have already read, highlighted and heard dictated, you will more efficiently make connections within your notes, as you transform significant phrases into cohesive ideas.
At that point, the only thing better than using the C-Pen would be to literally have someone type your notes for you, read them to you out loud, and then organize them for you afterwards! …Good luck with that.
4 – It's Kind Of Fun
Remember back when you got your first smartphone or got a new laptop? You were always super stoked to use it, because not only was it like a new toy, but it was a functional new toy that was going to make your life better.
It is for the same reason that people who use the C-Pen say that they actually look forward to using it. Part of the reason why studying by making notes becomes an inefficient process is lack of motivation, but the novelty of using the C-Pen will have you looking for excuses to use it to make notes, rather than just read through the text.
5 – Conventional Highlighting Sucks
The problem with over-highlighting, or highlighting the wrong phrases, or highlighting at all, is that it can't be undone. This causes a series of problems that I'm sure you're all too familiar with:
Highlighting too much means you are not able to focus on what's important
Highlighting too little means you are missing out on context
Highlighting improperly may bring you to focus on irrelevant information when referring back to the text
Highlighting at all decreases the value of the text book… And you know you'll want to resell it for beer money at some point… To celebrate all of the exams you've been acing!
Links from around the web:
Filed Under: Featured • LDU Originals
About the Author: NateBlack is doin pretty good as far as geniuses go. Arrogant, insightful, and humble, Nate possesses one of the most dangerous minds of our generation. Stay tuned for More News, Re-Posts, and Originals from this modern day scholar. *If any of you are interested in writing for LDU contact 'Nate Black' via Facebook or nathan@lionsdenu.com*
Comments (1)