NateBlack | Jun 02, 2014 | Comments 0
Iggy Azalea is just about everywhere these days, now that her single "Fancy" has become the party-girl song of the summer, and her verse on Ariana Grande's single "Problem" arguably made that song a hit. These two tracks in particular (videos below), also carved Iggy a place in history this weekend, as they locked her into both #1 and #2 spots on Billboard's hot 100 in the same week, something that hasn't been done since the Beatles accomplished the feat in 1964.
The Australian rapper has not only found herself at the forefront of the female rap game, but is also seen as a trendsetter in the realm of popular urban fashion, a position she has certainly embraced. From ornate patterns, to iconic printed bodysuits, to all things retro, and just about anything that will show off her genetics-defying ass, Iggy has made envelope-pushing fashion a part of her brand, and another facet of her rebellious "bad girl" persona.
Check out a few of Iggy's hit videos below, as well as 44 of her fanciest looks.
Fancy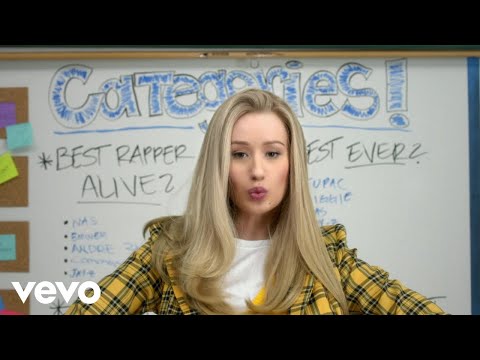 Problem
Work
Links from around the web:
Filed Under: Music
About the Author: NateBlack is doin pretty good as far as geniuses go. Arrogant, insightful, and humble, Nate possesses one of the most dangerous minds of our generation. Stay tuned for More News, Re-Posts, and Originals from this modern day scholar. *If any of you are interested in writing for LDU contact 'Nate Black' via Facebook or nathan@lionsdenu.com*
Comments (0)