JohnStewart | Aug 17, 2009 | Comments 2
Nothing says, "Do you want to come over to my place and fuck?" like,"Do you want to come over to my place and fuck?" the next best line is, "Do you want to come over to my place and watch a movie?" If you are looking to get laid pay attention to the following advice, and if you are looking to give up the pants in a relationship along with your shot at the grandest canyon of all on the first date- then you won't. I am not a film critic, nor do I claim to be. I just know what works and what doesn't. If you aren't having sex by the 40 minute mark during a 'movie date' you've done something horribly wrong… like selecting Schindler's List, Titanic, a Disney movie, or the biggest "no no" of all- any season of "Sex and the City". You should never watch the entire movie. It should never make it that far. For your purposes, all good movies are bad movies; any movie with critical acclaim, Oscar nominations, or anything starring John Cusack, Marryl Streep, or Kate Winslet are instantly a no go. Watch something that she will literally hate, confuse her, or be completely uninterested in, and this will undoubtedly lead to your P entering her Dolce and Vaggina.
Movies that will get you laid are movies that lead to girls being uninterested or highly confused, which as we all know leads to nudity and sex. These are 10 such movies we believe will get you laid.
10] Snakes on a Plane: Great flick, should have at least been nominated for best special effects. Samuel L. Jackson cussing up a storm, a plane, with snakes- what else do you need to know? If a girl is more interested in this movie than she is in you, then you should seriously consider a mail order bride.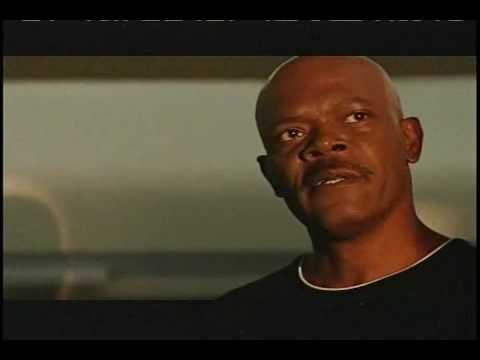 9] Harold and Kumar (White Castle or Guantanamo Bay): These movies are not meant to be watched by girls who smoke weed or could be considered "cool" by other "bros". The sure fire option is to go with the sequel because girls instantly become confused and bewildered when you let them know that a movie they are about to watch is a sequel, and they clearly haven't seen the first instalment. Just assure them by saying, "It's cool I'm sure you'll pick it up pretty quickly" then whisper, "get naked" under your breath to implant the idea of nudity into her subconscious, so it will come to fruition at the 12 minute mark.
8] The Ladies Man: Is the cinematic equivalent to tequila. When mixed with hot girls there is a high correlation with nudity within the first 10 minutes. The rest is up to you. Pass the Courvoisier.
7] Friday Night Lights (not to be shown to athletic females or females with bros for brothers): Fact- Girls do not understand football. Following this logic it makes sense that a movie about football would be no different. Confused at the outset, she'll be naked after training camp, and you'll be hitting the primary and possibly secondary gap all game long. Don't blow your ACL though… Boobie.
6] Cellular (2004 starring Chris Morgan): Another fast paced movie with C list acting that would make having sex with Dan Akroyd seem like a dream. Yes, this was sent in by Dan Akroyd.

5] Anything by Guy Ritchie: Awesome movies to watch solo or with the "bros" but North American females can't get past the legitimate English accents and time and time again their bewilderment leads to nudity followed by, (it's all in the title) "Snatch".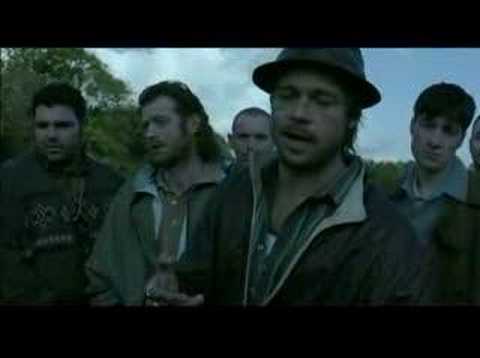 4] Rocky: Girls cannot understand Sylvester Stallone = Nudity. One for the good guys. Thanks Adrian.
3] War of the Worlds: You have problems if you aren't slamming by the time the aliens show up halfway through the movie. Points if the girl is a scientologist?
2] Hurt Locker: Movie of the year. Correction, LionsdenU movie of the year. Girls hate war and movies about war, because to them it is pointless and therefore uninteresting and worthy of nudity. Also, Hurt Locker has a lot of 'empty audio' spaces that will make any girl feel so awkward she'll have no choice but to fill the silence with the sound of sweet copulation. You have a problem with that? Just watch the rest after you politely call her a cab at 6am. It's really a good movie.

1] Sniper III: I think if you start this movie you have failed. Purely mentioning the title and the fact that it is the third part of a trilogy should lead immediately to the only plausible alternative- sex.
Links from around the web:
Filed Under: Featured • LDU Originals • Movies
About the Author: My name is JohnStewart. I am a Black guy and I approve this message.
Comments (2)