NateBlack | Aug 06, 2009 | Comments 6
So I (and a few of my comrades) have been posting quite a bit about actresses/models that are hot lately (by lately I mean since last month) and then I came across SpoutBlog's 10 Actors Who Should Never Do Sex Scenes and it got me thinking about the actresses out there that I simply can't stand to see in movies that call for attractive leading ladies. As soon as you read that I'm sure a few came to mind, and I often wonder why this phenomenom occurs time and time again. I'm pretty sure these broads just have good agents… or Level 3 double-fisted-hand-job skills. At any rate, here's the beginning of my list of 10 Hollywood Actresses That Are NOT HOT and have ruined a lot of potentially good movies. This is gonna be a 3-parter, so keep coming back for the rest! Let's get it on….
Drew Barrymore
What's wrong with her? Drew Barrymore in a form-fitting-anything very much resembles a bloated pig trying to escape out of a garden hose. She's never been physically fit, or any appropriation of the word. Her face is OK alright if you're into drag-queens… kinda weird, but I don't judge. And her body? Well she's been in that in-between phase where you're not sure if she's about to have a baby or if she's just had one for a long time . You know that awkward moment when you want to ask a heavy-ish woman when she's expecting, but you're not sure she's actually pregnant… yeah that's Drew Barrymore.
Movies she's ruined: Anything Charlie's Angels and of course Batman Forever, although nothing could have saved any of those movies. Essentially, in each movie mentioned the role she played call for a devastatingly attractive actresses, and Drew Barrymore is just… devastating.
One of these things just doesn't belong here.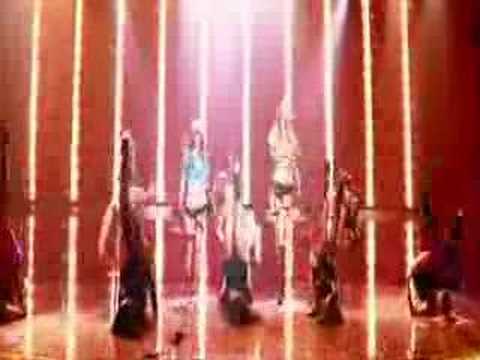 Kirsten Dunst
What's wrong with her? There's nothing good about Kirsten. Not only is she a HORRIBLE actress, but she's just not good looking at all. There will always be something unnecessarily nascent about her facial expression and that shit just doesn't translate into ACTING! Annnnd then there's the issue of the fangs. Hey Kirst (can I call you Kirst?) you're a multimillion dollar actress… get some fucking dental work done… does that not bother anybody else? As soon as Nas got some money, he cleaned that chipped tooth right up. Somebody de-fang this bitch…. yeah I said it.
Movies she's ruined: The Entire Spider-Man Franchise! The Mary Jane character is supposed to be a sultry, sassy, scarlet-haired, seductress…. all alliteration aside, it actually hurts my heart every time I see Kirsten butcher the role. Not to mention the TWO additional Spiderman movies yet to be released.

Peter & MJ – Watch today's top amazing videos here
Maggie Gyllenhaal
What's wrong with her: Well first off, she kinda looks like Jake, which immediately puts me off. Besides that she's always looked at least 6-15 years older than she actually is, and you KNOW she's wearing make-up and has had work done, but hell I guess some things just can't be fixed. You would need to straight up bring in scaffolding to hold up the jowls that gravity has so desperately latched on to.
Movies she's ruined: The Dark Knight. I don't think I need to say anything else… other than the fact that I cheered when I watched her die at the end of that movie…. spoiler alert?
Links from around the web:
Filed Under: Featured • Women & Relationships
About the Author: NateBlack is doin pretty good as far as geniuses go. Arrogant, insightful, and humble, Nate possesses one of the most dangerous minds of our generation. Stay tuned for More News, Re-Posts, and Originals from this modern day scholar. *If any of you are interested in writing for LDU contact 'Nate Black' via Facebook or nathan@lionsdenu.com*
Comments (6)